A Lot More to a Golf Holiday in Thailand
A golf holiday in Thailand is a natural choice for golfers in Asia and Australasia. There is no place that can match golf in Thailand for the combination it offers. Not just in Asia, but all over the world. This may sound lofty as the world is full of exceptional golf courses, which even Thailand's best cannot match. But then, a golf holiday goes way beyond just the golf courses in a destination. It's the overall golfing experience that one takes away in Thailand. And when you add the food and the entertainment, you are talking unequivocally about a golfer's paradise. Don't just take it from me, ask the several hundreds of thousands who go year after year. Or those who go there, every other month if not more often.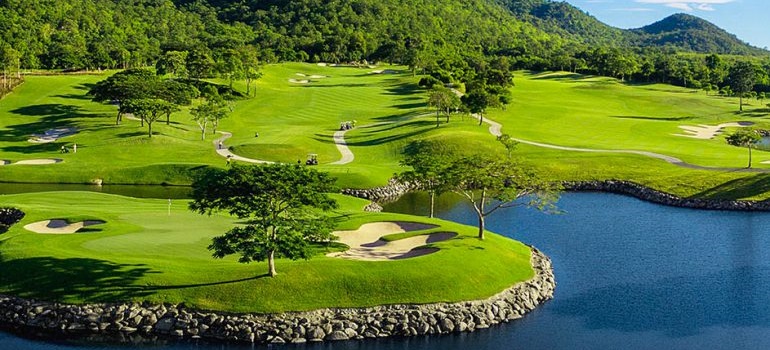 Here's a look at what makes a golf holiday in Thailand an experience that wows all golfers.
1.  Golf Courses:
The earlier disclaimer notwithstanding, the best golf courses in Thailand do make for a world class golfing experience. Agreed, there are no equivalents of Pebble Beach, Old Course St. Andrews or Royal County Down. But that doesn't necessarily make golf in Thailand ordinary. Regular golf tourists to Thailand will tell you that there are some superb golf courses across the country. Here's a look at the top few by location, which could form part of your golf holiday in Thailand.
Bangkok
Alpine Golf & Country Club
Thai Country Club
Nikanti  Golf Club
Royal Gems Golf City
Pattaya
Siam Country Club – Old
Siam Country Club – Plantation
Siam Country Club – Waterside
Chee Chan
Laem Chabang
Hua Hin
Black Mountain
Banyan
Phuket
Blue Canyon (Canyon Course)
Red Mountain
Chiang Mai 
Alpine Golf & Country Club
Chiang Mai Highlands Golf & Country Club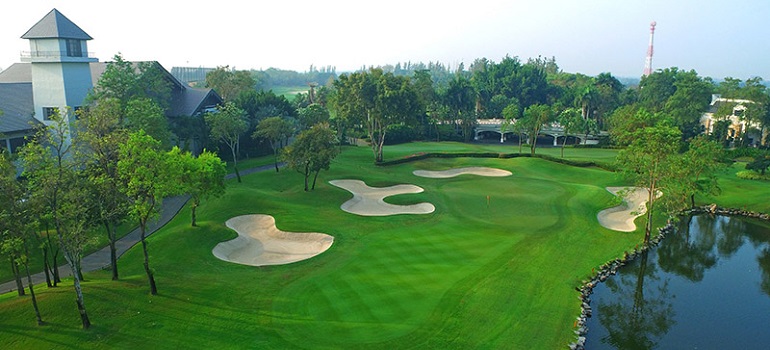 2.  The Golf Experience:
While golfers experience thrilling and superbly maintained golf courses, it is the hospitality of golf in Thailand that spoils them. Right from the time of arrival at the golf course, golfers can expect first class treatment. There is usually a dedicated caddy assigned to every golfer, enhancing the service on offer. The locker rooms are fully endowed and a post round meal at the clubhouse is not to be missed. Very often, it can serve as the redeeming factor after the round. And for many, this bit too is an integral part of a golf holiday in Thailand.
A quick tip here : Stick to the Thai menu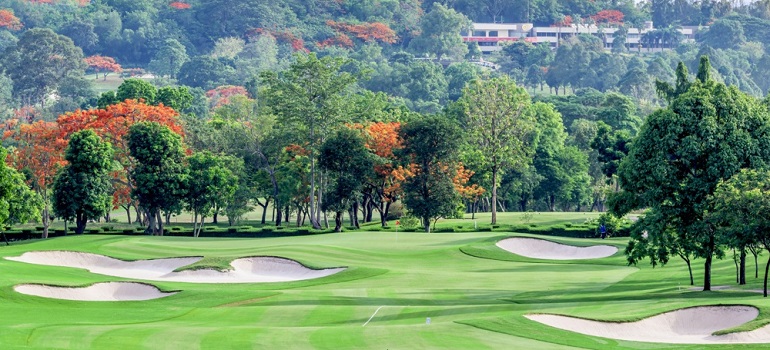 3.  The After-Golf Experience:
The "after golf" experience, on a golf holiday in Thailand couldn't have been summarized much better than in this line. "When you are in Thailand, it seems like everyone is on a holiday!". This line credited to a repeat American golfer, pretty much underscores the spirit of Thailand. The country, its people, its establishments are completely geared towards the tourist experience. There is no dearth of dining options to suit every budget – from street side stalls to Michelin grade restaurants. There are plenty of bars and pubs to keep you going through to the wee hours. All this at a price which may be a fraction of elsewhere in the world. For a group of golf buddies, this is exactly what they need. An endless party before they find themselves heading to the next round of golf in Thailand.
4.  The Hotels:
The hotels in Thailand are very much in tune with the hospitality of the land. They also understand the needs of those out to play golf in Thailand. First time visitors are amazed by the quality of hotels and service they can get for the price. For a bunch of golf buddies, there are a variety of options to choose from, depending on their budget. Breakfast is usually included as part of the stay, and it generally goes beyond just the basic stuff.
5.  Transfers:
One of the basic needs for a golf holiday in Thailand or anywhere else is effective transfers. This is not only to get to the golf courses and back, but also to and from the airport. Yet again this is where Thailand scores. There are plenty of service providers who understand the way transfers work for golfers including golf bags and luggage etc. They also understand how the golf bag drop and pick up works at the golf courses. This takes away a lot of worry from getting around. Just sit and go!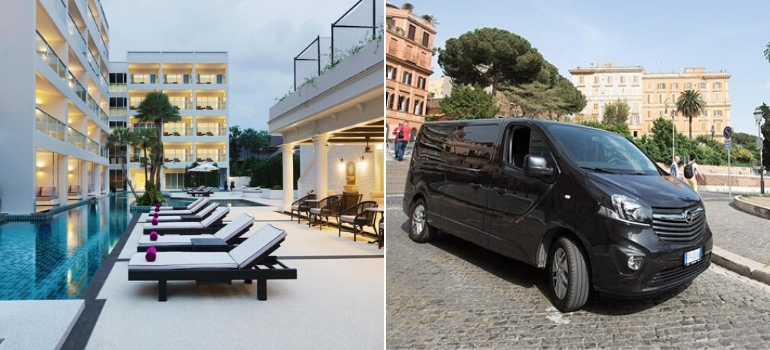 A golf holiday in Thailand is truly special. Golfers who have already experienced it, want to do it over and over again. It is like getting hooked on golf. The more you play, the more you want to play.
To plan a golf holiday in Thailand at one of its various centres, visit www.golftripz.com/golf-holidays/thailand or write to info@golftripz.com.