As things stand, Red Mountain and Laguna are the top 2 golf courses in Phuket. While Red Mountain is by far the best, Laguna is now the 2nd best option for golf in Phuket. This is a vast improvement from earlier times, which is largely attributable to 2 key factors. One, the renovation and the professional management at Laguna and two, exactly the opposite at the Blue Canyon, Canyon course. It is a pity that things have deteriorated such at a course which was the cynosure not too long ago. As bad as that is, this creates challenges for Phuket as a golf destination. For a golf destination to work, one would need at least 3 golf courses to fit the bill.  And, that's exactly what was on my mind, when I chose to play the Blue Canyon Country Club – Lakes Course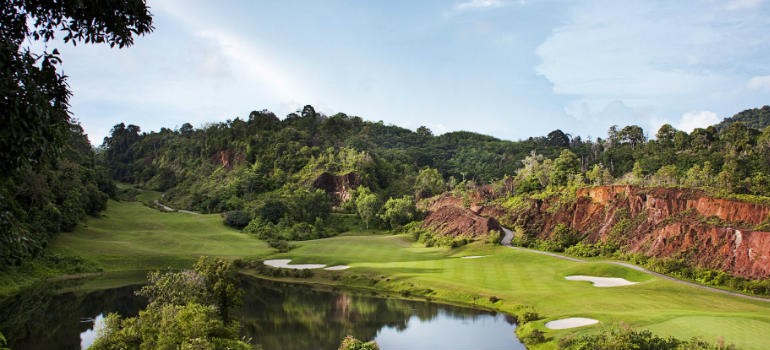 The Revelation is in the Revelations
Nobody has ever complained about the Lakes Course, even though it was always the 2nd course at Blue Canyon Country Club.  The recent downturn at the Canyon course, has only helped enhance its rating amongst golf courses in Phuket. I teed off the blue tees, starting on the first hole. I have to say the biggest revelation was the revelation of the holes themselves. With almost all the holes set up as doglegs, it was intrigue that took over after every tee shot. About what lies ahead! And there almost always was a surprise in store. Holes no 3, 7, 10, 15 and 18 will remain etched in memory for a long time. As will the quality of the greens, in spite of my woeful putting, for both their slickness and trueness. Clearly, there was enough evidence to suggest it could be a contender for the 3rd course for golf in Phuket.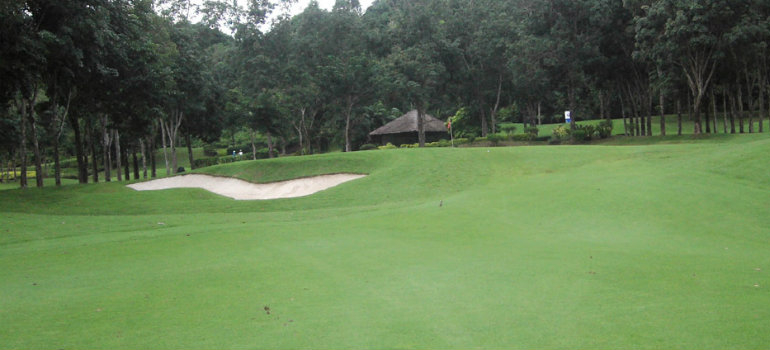 The Indifference is Visible
There are downsides, of course. To begin with, it's an hour's drive from Central Patong, the hub to cover the golf courses in Phuket. The clubhouse standards are not the same as they used to be. On the subject of course conditions, it is not what one expects in Thailand, which is lush. However, it has to be said, not once did I think that I was at a disadvantage due to the course condition. The fairways were fair if not always green, bunkers well-maintained and greens as mentioned before, flawless. On the caddy – definitely not gold standard, with indifference, the attribute that shouted out loud. Usually, I put a caddy quality and attitude down to luck of the draw. However, now that I think of it, I wasn't asked to do a caddy evaluation. Not sure if that's the norm for golf in Phuket.
The Layout Does it
All said, I am happy with the choice of Lakes as the third course for golf in Phuket. At least until the Canyon course is back to being even half as good as it was. But then, it's about individual preferences. For someone who is into course layouts, this could be one of the better golf courses in Phuket to play. However, those looking to play at a top manicured course, should not expect to be thrilled.