In my most recent trip to Phuket, I decided to try out the Phuket Country Club. This was the only one of the Phuket golf courses I was yet to play. There are various suggestions found online, recommending it to be included on Phuket golf holiday. But, no better way to make recommendations of your own, than by experiencing it firsthand.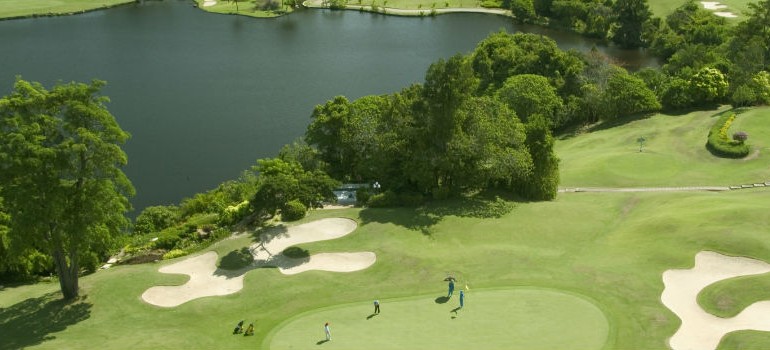 A Layout to Remember for the Right Reasons
Let's begin with the positives. The biggest thing going for Phuket Country Club is its relative proximity to central Patong. Being situated at about a 15-minute drive from the most popular base for a Phuket golf holiday is a bonus. The second thing that works for it is the course layout. Right from the time you step on the first tee, there is something to think about. Elevated tees, narrow tree lined fairways and some cleverly planned doglegs are just some of the factors to account for. There is also a perceptible links like element, giving it a unique flavor amongst the Phuket golf courses. On the front nine, the par 5, 3rd, and the 4th and 7th, both par 4s are not easily forgotten. The back nine both starts and ends with superbly laid out par 5s, of which the first is truly spectacular.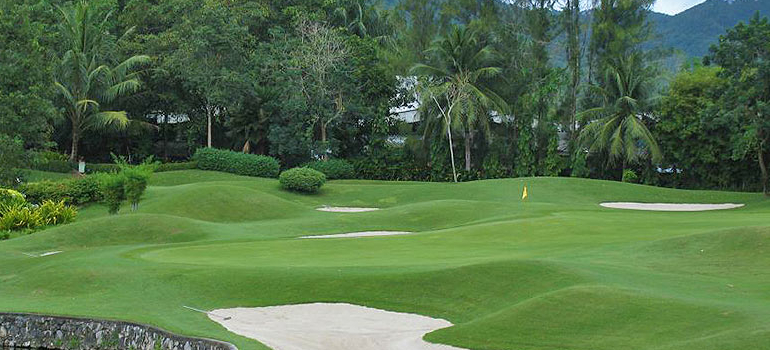 Course Condition also to Remember but for the Wrong Reasons
Unfortunately, the positives for the Phuket Country Club end there. One of the first thing that stands out is the course condition. It is understandable to see Phuket golf courses dry and brown given their recent drought induced water shortages.  However, having bald areas on fairways doesn't quite cut it. This I encountered more than a.. couple of times on the golf course. In many parts the rough also seemed to just have been left as it was, instead of being managed.  The course condition is truly a letdown for what would otherwise be a superb component in a Phuket golf holiday. The price you pay for a round exacerbates the situation further.
Neither Cheap nor Cheap Enough
So, in summary, there are 2 reasons and no more to play at the Phuket Country Club. One is that you can get there quickest amongst all Phuket golf courses. And two, the course layout, with some memorable holes, backed by good scenery in parts. The course condition does let you down and is not something you'd imagine happening in a Phuket golf holiday. The clubhouse is modest, although the small restaurant overlooking the 18th green and 1st tee is a pleasant spot. Phuket Country Club may be the cheapest amongst Phuket golf courses, however, neither is it cheap nor cheap enough.
 Contact us to book a round in the Phuket country club or any of the Phuket golf courses