Do they have golf courses in India? This is a likely question for someone who talks about golf in India, let alone a golf holiday in India. One supposes it stems from visuals of cattle on the street, which are logically attributed to lack of grazing pastures. As derived logic, the possibility of golf courses in India would be even lower.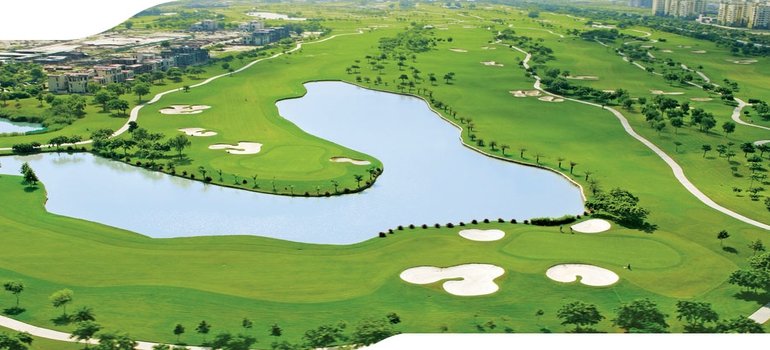 To end this parody, let's just state facts – India possesses both grazing pastures and golf courses. Period. It's a different thing, that there may not be enough of either for both the cattle and human populations. Sticking to golf in India, even if inadequate, it is immeasurably more than what the average golf enthusiast could imagine! Let's start with Eastern & Northern India in Part 1 of this article.
India's First Golf Course
The first golf course in India, opened in 1829 in Kolkata, the first outside the United Kingdom. That's right, the Royal Calcutta Golf Club (RCGC) started well before the first golf course did in the United States. Is that not something for the history of golf in India? And, don't be fooled, the golf course is not just about the history – it delivers on other counts as well. Such as course design and layout, the mature trees, the course condition and the excellent caddies.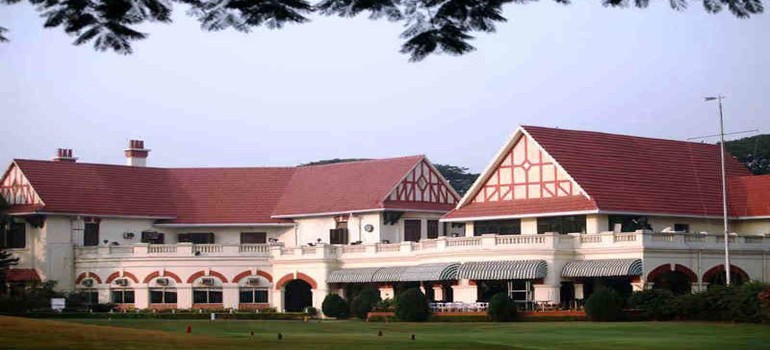 RCGC is a top candidate for being a key character in a golf holiday in India. But, don't miss out the supporting cast of the "very colonial" Tollygunge club across the street. With well- appointed rooms and a plethora of club facilities including an 18-hole golf course, it is the perfect complement.
To NCR, for the Best Golf
The best collection of golf in India has to be in and around the capital Delhi. The National Capital Region as it's called has some outstanding options. The list is topped by ultra-luxurious, Gary Player designed DLF Golf & Country Club with its ultra-high green fees. Make no mistake, this is as good and dramatic a golf course you will get anywhere in the world. Cost of playing aside, DLF tops the list of the best golf courses in India. But it's the Peter Thomson designed Delhi Golf Club (DGC) which is a classic. A very busy course, tee times are hard, so do not miss out, if you do latch on to one. There's plenty of character on this exclusive golf course where historic monuments serve as backdrops on tees. On the other hand, your next shot may just have to wait for a peacock dance to finish.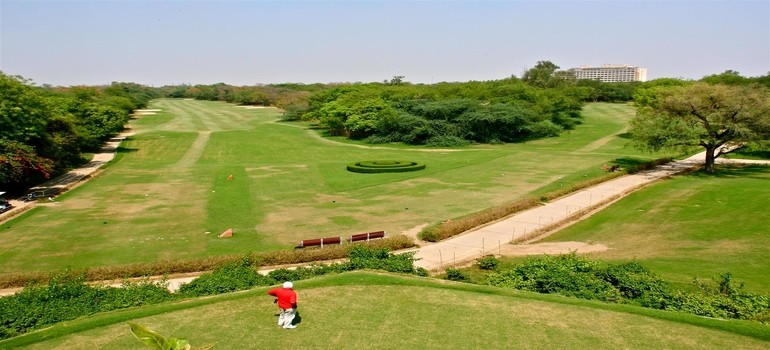 More Golf in the NCR
Beyond the DLF & DGC, there are the Greg Norman designed Jaypee Greens and the Jack Nicklaus designed ITC Classic. The former is set within a high-end residential estate, whereas the latter is in pristine bush and hill setting. These two along with DLF & DGC make the ideal combination of golf courses in India that you could play.  They are just right in a week-long golf holiday in India that includes cultural delights, like the Taj Mahal. Mind you a holiday in India can be as long or as many times as you want it to be. There's enough history, culture, cuisine and nature on offer to outlast visits over a lifetime. Maybe not golf, but there's more to India than golf.  And yet there is more golf in India than you think.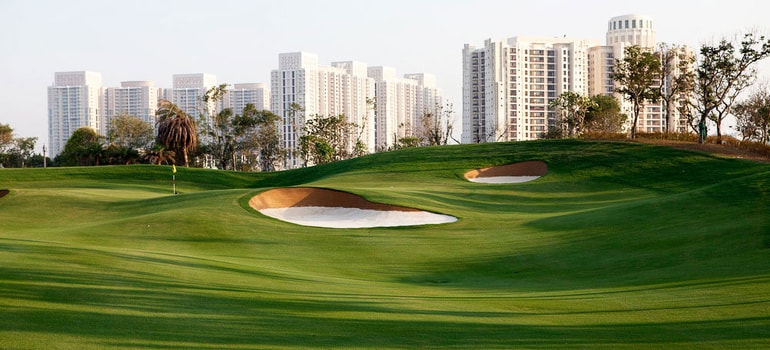 Part 2 of this article will take a look at the golf courses in Western and Southern India. 
To read more about the golf courses in India or to book a golf round or holiday in India, visit https://www.golftripz.com/golf-courses/india