Golf in Turkey at the very least is more than a worthy add on to a truly magnificent destination. That's saying something about the golf courses in Turkey, known for much more than Turkish delight. This is where you can soak in the magnificent glory of the Ottomans. There are more Greek & Roman ruins in the cities of Troy & Ephesus than in their respective countries of association. It is also where you can experience a unique fairy chimney landscape in Cappadocia, while staying in a cave hotel. And if it is unique that you value, then you couldn't be closer, than at the limestone terraces of Pamukkale. Alternatively, you can just absorb the sun, sea and sand on the splendid southern Mediterranean Coast. 
Wooing the Golf Traveler
Yet, those who experience golf in Turkey, will swear by it on its own, even against such a superlative backdrop. The golf courses in Turkey, which are relatively new by golf tourism standards, make no compromise in wooing traveling golfers. Concentrated around Belek, a small municipality of Antalya on the Mediterranean, they have all-year golf climate to go along.
Belek is the place for the Best Golf Courses in Turkey
The Belek region has several five star resorts which offer all inclusive packages including the best golf courses in Turkey. Amongst other facilities, they have tennis courts, indoor and outdoor pools, spas, water sports and play areas. With logistics of getting to the courses hardly a factor, golf in Turkey as an experience is hard to beat.
Some of the selected golf courses in the Belek region include: 
The Cornelia Faldo Golf Course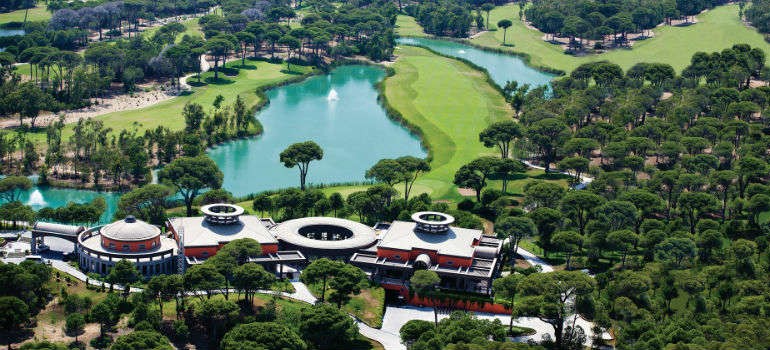 The Sir Nick Faldo designed Cornelia plays around incredible natural beauty and counts amongst the best golf courses in Turkey. The three 9 Hole courses namely, King, Queen & Prince are part of a superb layout with fantastic conditioning. A round of 18 holes can be a combination of any two of the three 9s. But, once on the course and with Faldo involved, forget relaxing.  As is typical of him, he tests on skill and course management, with emphasis on the latter. 
The Carya Golf Club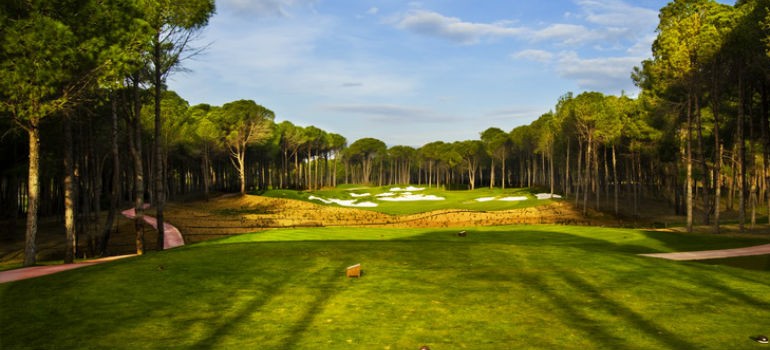 The Carya golf course, a must play in golf in Turkey,  places heavy demand on both strategy and skill. The elevation changes and the routing between the pine and eucalyptus trees, make for an exciting challenge.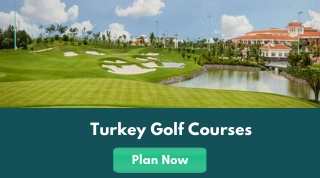 The Antalya Golf Club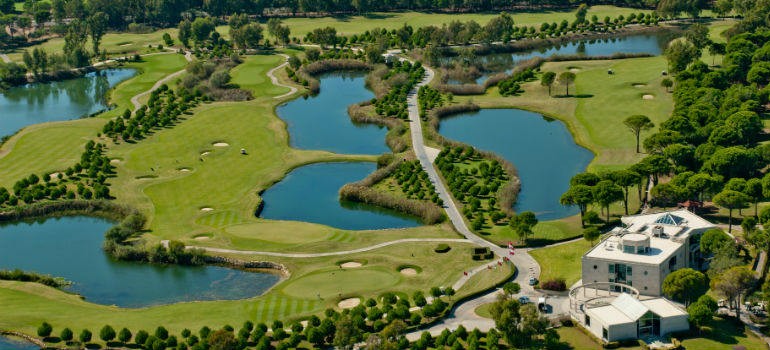 The Antalya Golf Club, attached to the Sirene Hotel in Belek comprises 2 sensational golf courses in Turkey,  Sultan & Pasha. The courses have been designed by David Johnson & European Golf Design and are the relatively older ones in the region. The PGA Sultan can be seriously considered to be included for golf in Turkey.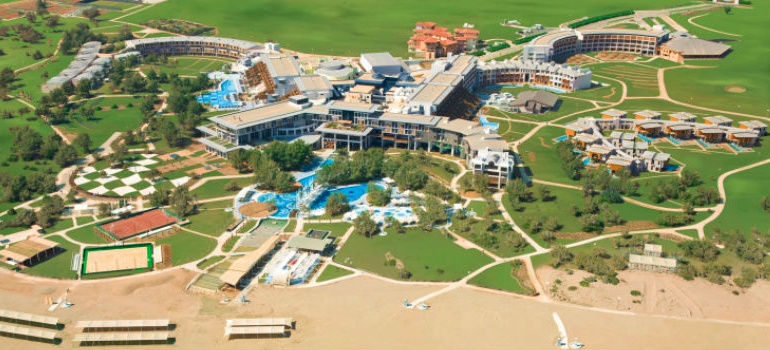 This is a course which is slightly away from Belek and the other courses, but is a real test. Designed by Perry Dye it  is laid out as classic links making it truly unique amongst the golf courses in Turkey. And tough too!  With deep bunkers protecting greens, even the slightest waywardness in the  approach, could lead to a card-wrecker. Challenging golf aside, there are some spectacular views on this awe inspiring layout, a must play for golf in Turkey.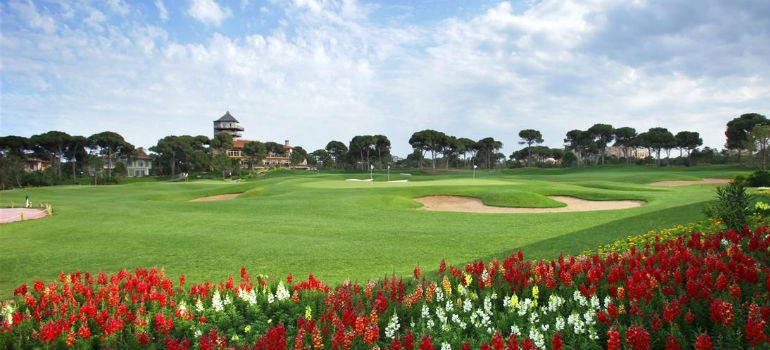 Opened in 2008, the course and its settings are typical of golf courses in Turkey. It plays by the seaside in parkland style surroundings. Accuracy is key given the large stretches of sand and undulating fairways with several well placed bunkers. 
There are other good golf courses in the Belek region and there are a couple around Istanbul too. All these put together make up for a great variety for golf in Turkey. 
Golf in Turkey Awaits
Golf in Turkey is a feasible option all year round, given the climate in Antalya region. While it  can get  warm in July & August, generally the conditions are very good for golf. Several itineraries are possible. A good combination is 2 nights in Istanbul and then to Antalya, for a stay up to 7 nights. While in Antalya, choose between staying in Antalya City or Belek. While the former has a city vibe and  historic feel, the latter is where all the luxury resorts are. Most of the golf courses in Turkey and all inclusive packages are also found in Belek. Side trips to Pamukkale, Perge & Aspendos, two ancient sites can also be included. And, of course nothing beats a scrub at a 'Hamam' as a memorable add on.
To plan  golf in Turkey or to book the golf courses in Turkey visit https://www.golftripz.com/golf-holidays/turkey or write to birdies@golftripz.com