Ho Chi Minh City has witnessed rapid growth all round in the last couple of decades. As part of the boom, several new golf courses in Ho Chi Minh City have come up as well. While these primarily target the residents, they help set up a sumptuous golf holiday in Ho Chi Minh City. With the buzz that is everywhere around town, Ho Chi Minh city works perfectly for a city golf getaway.
Golf on the Fly
As many as 12 -18 hole sets are spread across 9 golf courses in Ho Chi Minh City and around. In fact, 2 of these sets are quite close to the airport, at the Tan Son Nhat Golf Course. If you ever fancied, a round just after landing or before take-off or both, this is the place. This is just what you need to make your golf holiday in Ho Chi Minh city efficient. And even if you are not in a rush, you should know that this course is also closest to town. Just a 35-minute drive from the city centre, which is far less in comparison to the others. But let convenience not be the only reason to play at Tan Son Nhat Golf Course. All the 4 nines – A, B, C & D feature challenging layouts with exceptional maintenance standards. The palatial clubhouse and the inclusive restaurant complete the golf experience.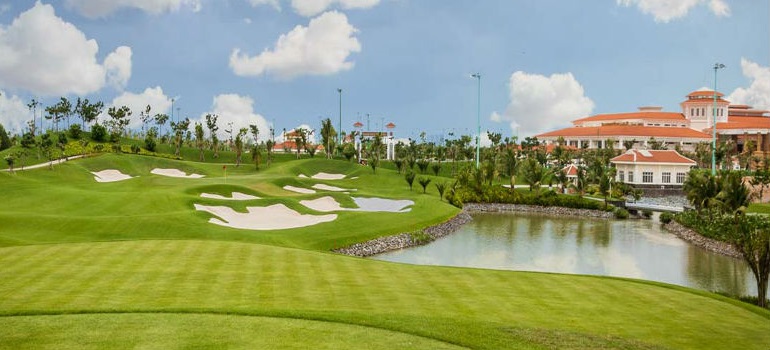 No Bluffing the Bluffs
A definite inclusion in a golf holiday in Ho Chi Minh City has to be the Bluffs in Ho Tram. This Greg Norman designed links style beauty has to be amongst the best golf courses in South East Asia. It is about a 2- hour drive but missing it on account of travel time amounts to sheer laziness. Two recent additions to the golf courses in Ho Chi Minh City are Harmonie Golf Park and West Lakes Golf Club. Of these, Harmonie Golf Park which is about an hour and fifteen minute drive is sensational.  The clubhouse is yet to be complete, but the golf experience is from the top drawer.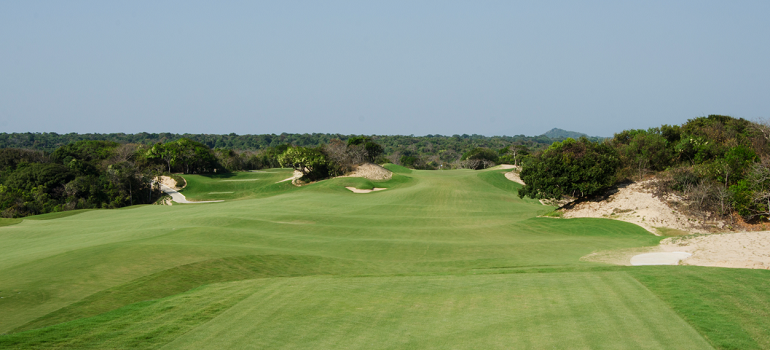 Long Thanh Truly Rules
Of the courses that have been around a bit longer, Long Thanh with its Hill and Lake Courses truly rules. The decade old Twin Doves with its 27 holes continues to remain in great shape condition and always worth a round. Altogether, there are 7 sets of 18 holes across 5 golf courses in Ho Chi Minh city that make it worth it. If you are planning a golf holiday in Ho Chi Minh City, it would be amiss to miss any of these.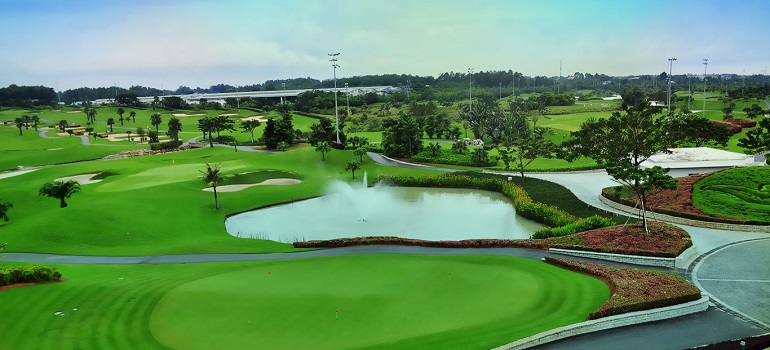 The Buzz and the Night
But a golf holiday in Ho Chi Minh City has to be a lot more than playing golf. And it is. The city seems to possess a buzz like no other, with a magical charm about it. The people look young and vibrant, with an infectious energy about them. The hospitality is superb, whether you are at a roadside pho stall or in an upmarket fine dine. Regardless, the food is always something to look forward to. If its nightlife you are after, nothing beats Ho Chi Minh City in Vietnam, any time!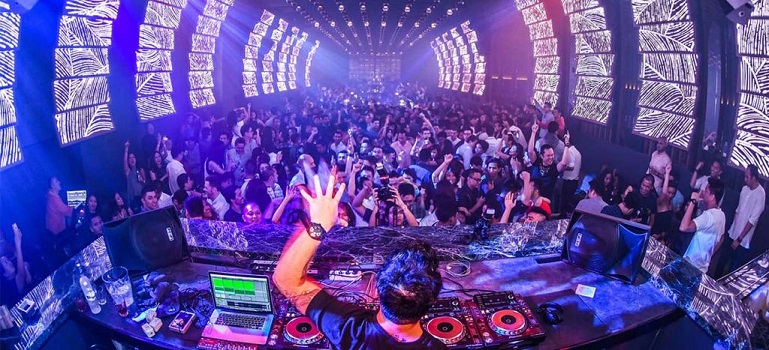 To plan a golf holiday in Ho Chi Minh City, visit www.golftripz.com/golf-holidays/ho-chi-minh-the-south (or) write to us, www.golftripz.com/contact-us.