Harmonie Golf Park is one of the newest additions to the golf courses in Ho Chi Minh City. Opened in late 2018, it is situated at a little over an hour's drive from the city centre. While the club house is still under development, this should be no deterrent to play here. As it turns out there is plenty to like about the course and the thrilling experience it offers. In fact, Harmonie Golf Park should be a regular fixture in a golf holiday in Ho Chi Minh City.
Get that Buggy on the Fairway
There are several things that will stand out in memory at this golf course. However, there are two features that Harmonie Golf Park is promoting to distinguish itself. One, that it is the 'only' amongst the golf courses in Ho Chi Minh City that allows buggies on fairways. This is a big plus for senior golfers who often look for this allowance. The other feature is the automated driving range, where the ball tees up on its own at an adjustable height.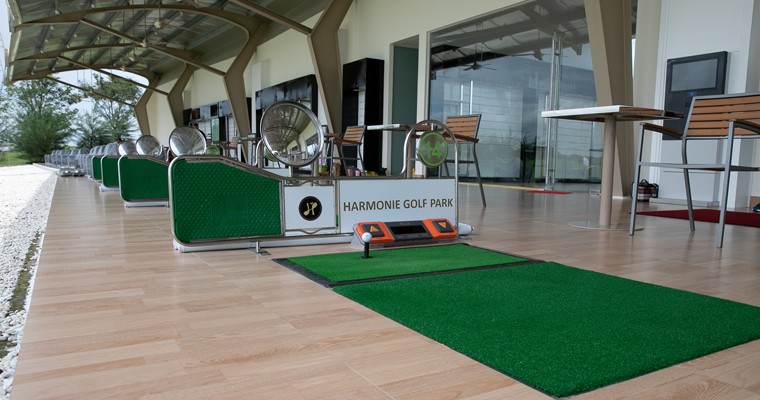 Flatter to Deceive
Getting down to the real business, you could start at either of the two nines, named Lani and Dani. The golf course is built in an expansive manner, with no shortage of landing areas, particularly off the tee. However, it is easy to be misled by what seems to be a forgiving design. It soon becomes abundantly clear that this course is about strategy and ball position to make the next shot. Being on the correct side of the fairway is the difference between a mid-iron and a wood for the approach. Then again, the challenge here can change significantly with the pin positions, given the massive and highly undulating greens. With the immense variety possible, golfers could do themselves no harm in playing this course twice. Buggies being allowed on course, there will be added reason to, in a golf holiday in Ho Chi Minh City, Vietnam.
Lani's no. 5 can come back to haunt you
The par 4 dogleg right, 5th hole on the Lani Course can bring several memories. You could be extra careful about the lake that runs all along the right and safely hit it left. However too much left will mean a tougher angular approach with the green sloping from top to bottom. If the pin is cut at the bottom, erring on the lower side could mean a wet ball. You may forget the course name, when your golf holiday in Ho Chi Minh City concludes, but not this hole.
The 100 metre long green
One other such hole, and of even greater memorable proportions, is the par 3, 7th hole on the Dani course. The narrow green is not tough to get on, as the surrounding ridges, funnel the errant shots down to it. The question is where you end up on the green, as it is incredibly long at 100 metres! I forgot to ask what happens, if you are on the green but without a clear line for the putter. Does it mean you can use an iron or a wedge, especially as it could be 100 metres?  Regardless, this feature is unique, and not just to golf courses in Ho Chi Minh city, but one supposes, anywhere.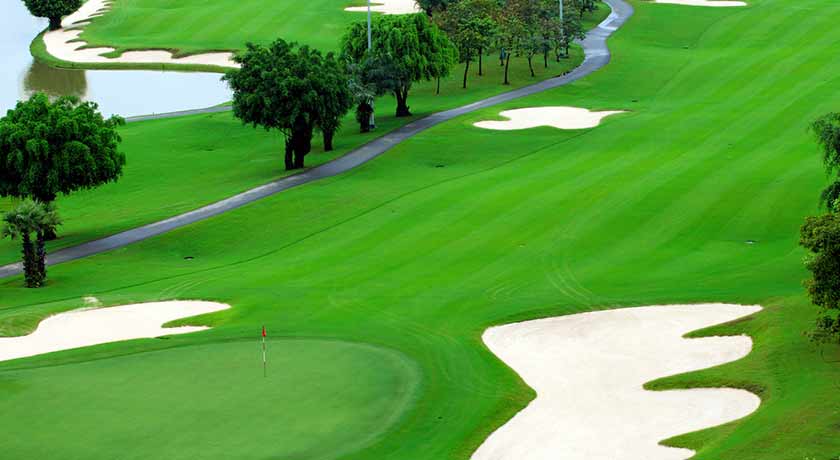 Harmonie is worth a repeat
Harmonie Golf Park has many other holes that set it apart from the golf courses in Ho Chi Minh City. There are bound to be memories and you are more than likely to want to play it again. It may mean planning golf holidays in Ho Chi Minh City, but that isn't the worst thing. With other golf courses of high quality also available, there is always room for more.
To play at Harmonie Golf Park during your golf holiday in Ho Chi Minh City visit https://www.golftripz.com/golf-course/harmonie-golf-park