If superb golf is what you want, superb golf is what you will get in a golf holiday in Vietnam. And not just in one place, which is all the better. There is so much to like about the country and its diversity, many want to come back for more. For which, there is no better way, than in a different place each time, while incredibly, also playing some golf. And like I mentioned, superb golf, which is what the new golf courses in Vietnam offer. Of course, you can do it all at one go, if you had the time. If not, come back on shorter breaks, sampling a new location and playing different golf courses. There are as many as nine destinations for golf in Vietnam, which by no means is a small number. One would think that is much in sync with Vietnam tourism's catchphrase – Endless Charm.
This series of articles will give you a sneak peek at all these destinations. We start with golf in Hanoi in the north and move southwards as the series progresses.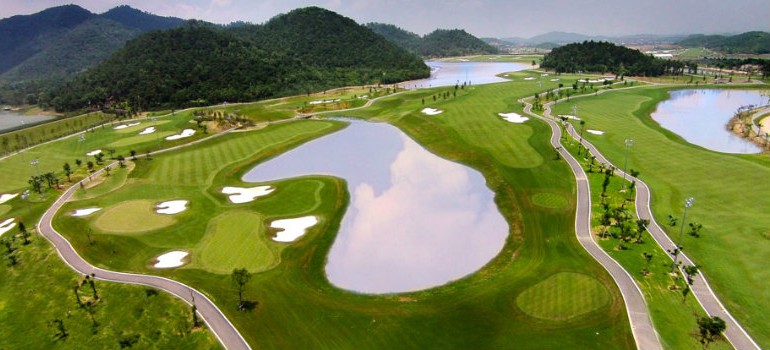 Getting to Hanoi is Easy
Hanoi is the capital and the northernmost golf destination in Vietnam. There is no shortage of direct international flights, making it easy to get to.  It is a treasure trove for lovers of food, culture, architecture and art. Also, there is plenty to do at night, with a thriving scene of bars, pubs and nightclubs. But it is the abundance of exceptional golf courses in Hanoi, that make it such a fantastic golf destination. Truly, golf in Hanoi is not to be missed if you are considering a golf holiday in Vietnam.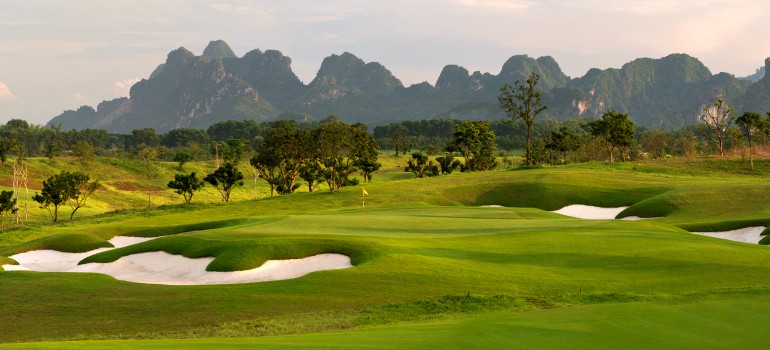 Oh! There's So Much Golf in Hanoi
A typical itinerary for golf in Hanoi could include playing 4 to 5 rounds of golf. Or it could be more, with more than 20 sets of 18 holes golf to choose from. Some of the best golf in Vietnam is in Hanoi at clubs such as Van Tri and Kings Island. Other golf courses not to be missed include Sky Lake Golf Club, Long Bien Golf Course and BRG Legend Hill Golf Resort.  For sheer drama and spectacle that celebrates the unique landscape, nothing beats Phoenix. Beyond Hanoi, it would make sense to include Halong Bay as part of such a trip. Few places on the planet are as mesmerizing, making it a must on anyone's list, whether it's golfers or non-golfers. As a bonus for golfers, there is golf to be experienced in the Halong Bay area. One wonders, if anything beats a golf holiday in Vietnam that covers Hanoi and Halong Bay.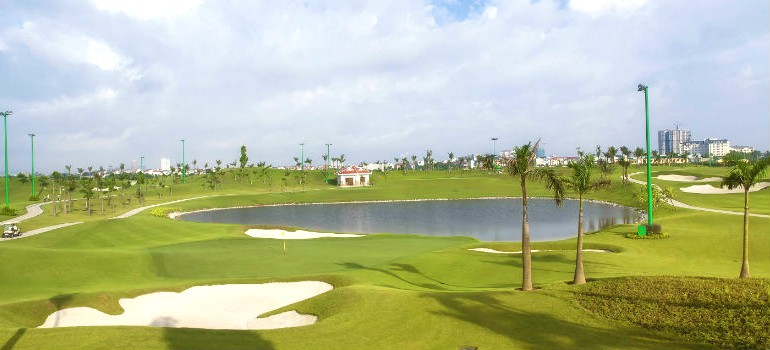 There is a Winter
Contrary to popular belief, Hanoi's climate differs from the rest of South-East Asia, in particular the winters. Starting towards the end of December and continuing until mid-February, the temperatures can really drop. It is possibly the most pleasant time of the year to be outdoors especially during the day time. So, for golfers who are looking for a pleasant place to play, Hanoi ticks that box. The one thing to be careful about though, is the golf course condition which can take a beating. If winter is not your thing, then February to April is perfect for golf in Hanoi. Also, the rains in Hanoi are normally not that severe, so planning between July to October could work. Off peak rates during this period help with getting the best value golf holiday in Vietnam.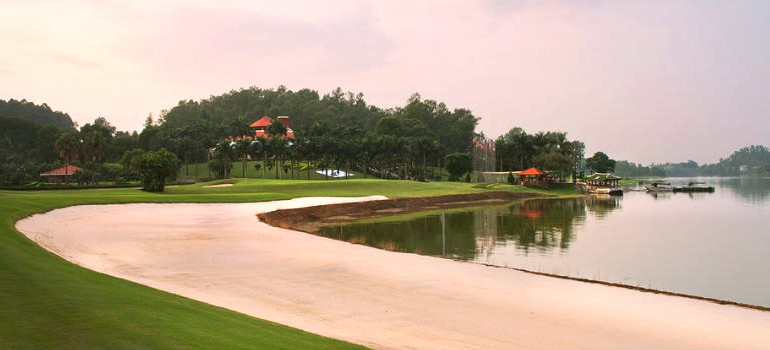 To plan a golf holiday in Vietnam or to play golf in Hanoi visit https://www.golftripz.com/golf-holidays/hanoi-the-north