As mentioned before, there are as many as nine destinations to choose from for a Vietnam golf holiday. So, in theory, you could visit Vietnam nine times, each time playing golf in a different location. Is that not something, especially if it has all happened in the last decade or so? Well, in any case, if you do visit Vietnam nine times, you are not going to skip Halong Bay. Until a short while back, you may still have had the excuse, with no golf there. But, not too long ago, that changed. Golf in Halong Bay is the icing on the cake to add to the lure of the mesmerizing natural wonder. And it's not just one course, but a total of 4, including the golf courses in Haiphong, the neighbouring city. With Haiphong's airport also starting to get international flights, this is truly emerging as a destination.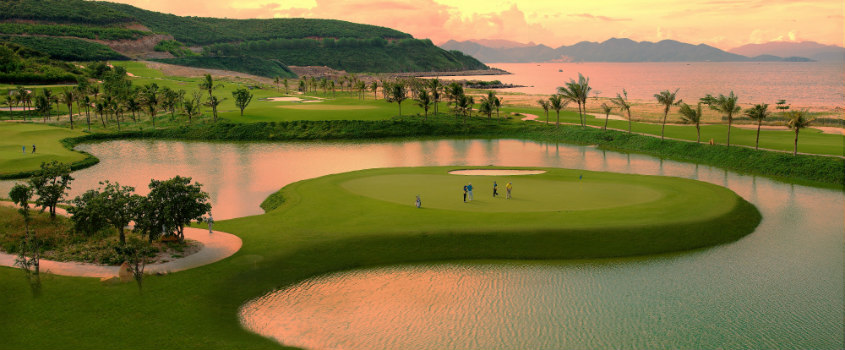 The Natural Wonder and Golf
Let us get real here. The main reason to visit Halong Bay or to fly to Haiphong airport as a tourist is obvious. There is plenty of choice for a Vietnam golf holiday, so golf in Halong Bay has limited appeal by itself (Or, so it would seem!). However, as an add on to the UNESCO world heritage site, it takes on a new dimension. And then there is more. Halong Bay Golf doesn't only have to be about catching a round at the FLC Ha Long Bay. With the 3 other golf courses in Haiphong, Halong can be a good base for a complete golf holiday. Since, the three courses are closer to Haiphong, you may consider splitting your stay to cut driving times. But, then again, an extra half hour's drive is hardly a cost to pay for the view of a lifetime.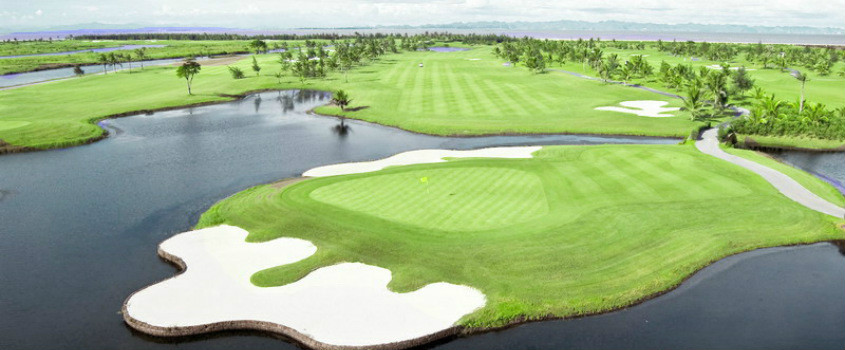 Golf Celebrates the Wonder
The golf courses in Haiphong and the area, do more than merely tick the box for golf in Halong Bay. The FLC Halong Bay Golf Club is a Schmidt Curley design, which primarily focuses on the sights of the stunning seascape. You may be reminded of a famous par 3 from Pebble Beach on one of the panoramic par 3 holes. The Vinpearl Golf Haiphong features 2 contrasting courses designed by IMG. The Lakeside course is more forgiving, whereas the Marshland course requires a good mix of accuracy and shot-making. In the beach resort of Do Son, notorious for its nightlife, is the BRG Ruby Tree golf course. Formerly, the Do Son Seaside Golf Resort designed by Pacific Designs, it has been refurbished recently to meet visitor standards. And if this lot is not enough, you can stop by at Song Gia on the way back to Hanoi.
Best Time to Go
The best time for golf in Halong Bay, mirrors the time for any Vietnam golf holiday. The summers can be intense although the sea breeze at the sea-side golf courses in Haiphong and Halong helps considerably. The winter months of December and January can be cold as is typical of North Vietnam. But, one could say, not cold enough, to keep you off the golf course. February to April is the best time for golf in Halong Bay or for that matter, any Vietnam golf holiday.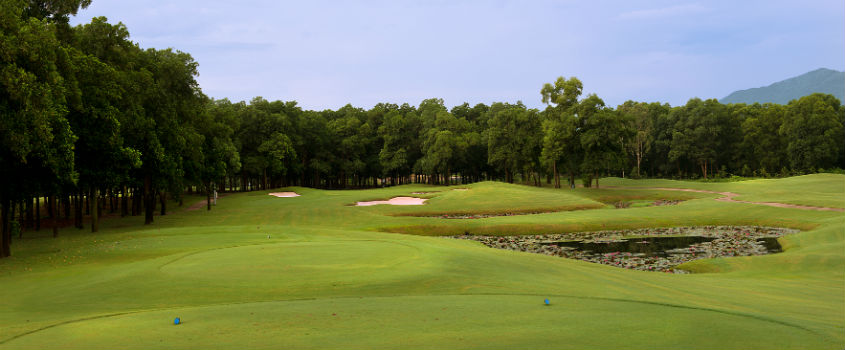 Halong Bay is Shouting out your Name
Playing golf in Halong Bay, could make for a unique Vietnam golf holiday, in a setting not found anywhere else. As discussed, along with the Haiphong golf courses, there is plenty of choice. Further, with more international flights, to Hanoi and now also Haiphong, getting to Halong Bay is a lot easier. The expressways have also reduced driving time considerably. Halong Bay has been calling your name for a while. Now, it's shouting it out.
To plan a Vietnam golf holiday covering Golf in Halong Bay, write to us…https://www.golftripz.com/contact-us