The centerpiece of the Vietnam Golf Trail is quite literally in the central part of Vietnam. Trail or no trail, this is the part of golf in Vietnam many would do over and over again. In fact, this is the region which has put Vietnam on the world golf map. A golf holiday in Vietnam is almost synonymous with the golf courses in Hoi An, Danang & Hue.
Nha Trang to Danang by Road?
The question of course is how long it takes to get there from Nha Trang, the predecessor in the trail. Well, it could take up to 10 hours, which could very well be a dampener in this adventure. In theory, you could stop over at Quy Nhon after a 4-hour drive, but is the ride worth it? Maybe yes, maybe no. The pros are the superb vistas incorporating country and coast, with the con being the notorious Highway 1 traffic.
The FLC Quy Nhon Golf Links
At 40% of the driving time from Nha Trang to Danang, Quy Nhon is almost ideally situated. That is if you choose to go by road. You could choose to take a flight from Nha Trang to Danang bypassing Quy Nhon. But that means missing out on the fantastic FLC Quy Nhon resort. The FLC Quy Nhon has all the elements for a golf holiday in Vietnam. A glorious seaside setting, luxury villas and two breathtaking golf courses are on the menu. No less than Schmidt-Curley & Jack Nicklaus have designed the sensational Mountain and Ocean courses respectively. The FLC Quy Nhon may well offer the most unanticipated golf holiday experience. A couple of nights stay and playing at the 2 beauties will do no harm.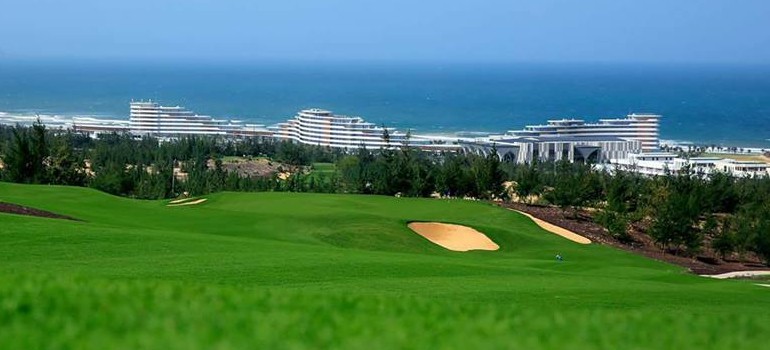 You cannot miss Golf in Danang
Regardless of the merits of the FLC Quy Nhon, there is no missing out on Hoi An, Danang and Hue. Golf in Vietnam is not complete without playing at the golf courses in this region. Of the six superb golf courses, two are near Hoi An, three in or around Danang and one near Hue. If you are constrained to pick two or three, Laguna Golf Lang Co and Ba Na Hills are a must. Designed by Sir Nick Faldo and Luke Donald respectively, these two golf courses truly showcase the stunning landscape. Missing out on these two is missing out on the essence of a golf holiday in Vietnam. This, in no way, discounts other golf courses like the Greg Norman designed Danang Golf Club and Montgomerie Links. Or the highly anticipated Robert Trent Jones Jr designed Hoiana Shores which is yet to officially open.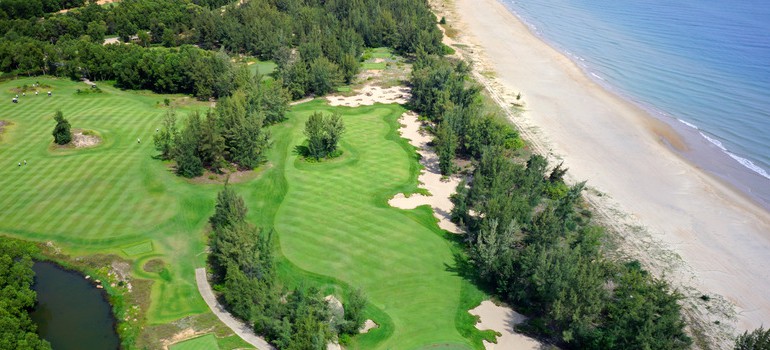 The Essence of Golf in Vietnam
The Danang leg of the Vietnam golf trail can vary from between three days to a week. This depends on the number of golf courses you wish to play. For accommodation, there are multiple options to suit various budgets. The range extends from budget 3-star hotels to luxurious beach resorts. It is no surprise that this region is the most popular destination for a golf holiday in Vietnam. A golf trail in Vietnam could never be complete without it.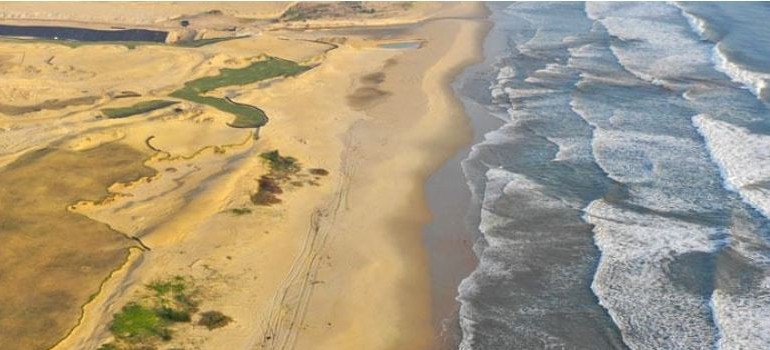 To read more about the golf courses in Danang visit https://www.golftripz.com/blog/vietnam-on-world-golf-map-danangs-golf-courses/
To check various options of a golf holiday in Vietnam visit https://www.golftripz.com/golf-holidays/vietnam