It's not always about the Best Golf Courses at the Highest Price
Golf during the day and partying at night makes Bangkok a great destination for a group of golfing buddies. And yes, while you, would like to include the best golf courses in Bangkok, you have a budget as well.
Playing Alpine, Thai Country Club, Nikanti and Royal Gems is all very well, but it comes at a price. Not everyone wants to spend that much on golf, no matter how good it is.  And yet, there's nothing like a hit with your buddies, as opposed to an insipid afternoon nursing your hangover.
These 3 superb golf courses around Bangkok, are exactly what you need. Thrilling golf layouts with good maintenance standards for an exciting afternoon that don't hurt the wallet.
Suwan Golf & Country Club
Suwan will definitely find itself in the best golf courses in Bangkok. It is a 1.5-hour drive from the Sukhumvit area, but rarely will you hear anything negative about the golf experience. In fact, you will only heap praise on it, for the price that you pay.
Severe doglegs, several elevation changes, creeks and out of bounds make a golf round at Suwan truly exhilarating. And not to miss out on the super slick putting surfaces, once you get on to them. Mind you, that's not easy, with severe greenside bunkering being the norm. Suwan deserves and demands your full attention, be it the lines you hit or the clubs you pick. It all culminates in possibly the best stretch of closing holes you will play in the golf courses in Bangkok. While there are many memorable holes, the thrill of playing 14-18 will remain etched for a long time.
Cascata Golf Club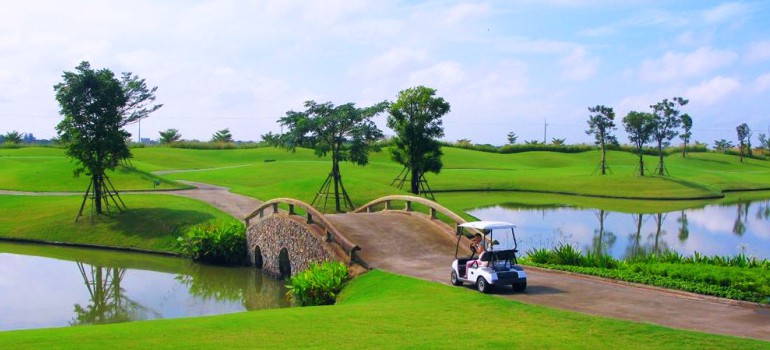 This is truly a hidden gem amongst the golf courses in Bangkok. Just as Suwan, it takes a little bit longer to get there and the club house is not all that fancy. But, since you are really after the golf, there is nothing to complain about.
Cascata Golf Club features 4 sets of nine holes – A, B, C & D. While one or two of these are closed on weekdays, all are operational for the busier weekends. There is nothing ordinary about each of these 4 nines except may be 1 or 2 holes. Everything else gives you a lot to think about in terms of shot making and club selection. The course conditions are always good, partly due to the rotation policy for weekends. However, if you have the chance don't miss the most recently opened D course. It's a ride to remember, probably as unique as you'd get in the golf courses in Bangkok if not Thailand.
Lam Luk Ka Country Club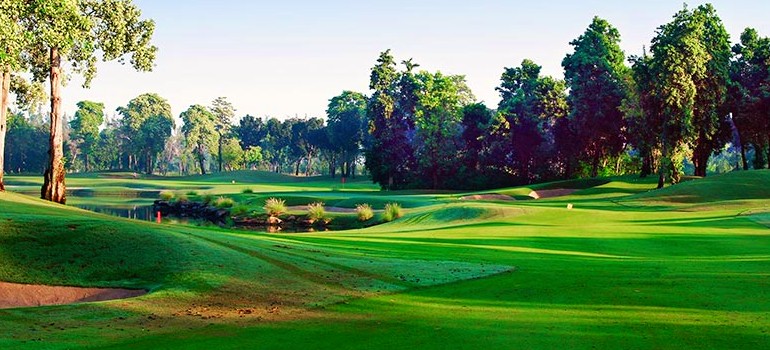 Lam Luk Ka is one of the go-to golf courses in Bangkok for last minute tee times. It features 36 holes – the East Course and the West Course, hence providing plenty of room.
But it offers a lot more than that. You can choose to play at the friendlier West Course or take on the punitive championship East Course. The East Course can be quite demanding both in length and accuracy, so take it on at your own peril. The higher handicappers may enjoy the West Course a lot more. Regardless, the facility is first class with well trained and experienced caddies. The restaurant at the club house is not to be missed either.
Overall between them Suwan, Cascata and Lam Luk Ka can provide 5 different sets of 18 holes golf. They are priced well below the high-end best golf courses in Bangkok, but don't let that fool you. Many would argue that they offer the best value of all the golf courses in Bangkok.