As it turns out, there is plenty of golf in Indonesia to choose from.  Bali, Bintan, Batam, and Jakarta spring to one's mind. Some others may mention Surabaya, Bogor and Bandung as well and there may be passing references to Yogyakarta and Medan. In any case, for someone in South East Asia, that's plenty of choice for a quick golf break with buddies. And there's fantastic value too, especially if you play on weekdays or pick the less busy golf destinations. Here's a quick assessment of the golf destinations in Indonesia, with some entries bound to surprise.
Bogor: The Golf Garden in Indonesia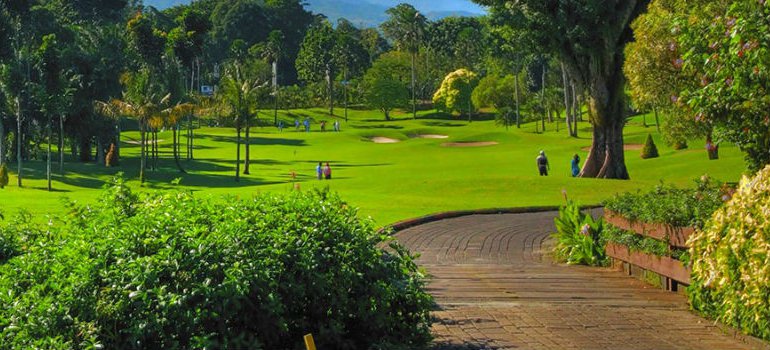 It is the variety and the value that makes Bogor a top bet for golf in Indonesia. An hour's drive from the Jakarta airport, Bogor is the hilly region to the south of the capital. 7 top class golf courses undulate through the lush and hilly terrain, so you really are spoilt for choice. Golfers can base themselves in Bogor and get to and from the golf courses quickly. Or in Jakarta to be close to the party scene, albeit a longer drive to the golf courses. For maximum value though, it helps to avoid weekend golfing, in fact weekday golf pricing is really a steal.
Jakarta: Explosive Nightlife & Championship Golf in Indonesia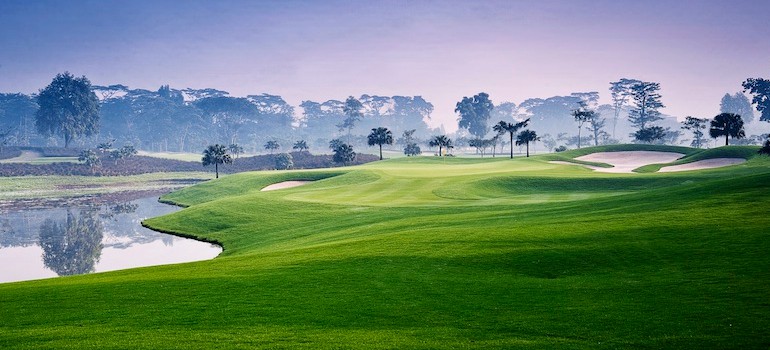 Jakarta boasts of as many as 4 Asian Tour golf courses, which speaks to its quality as a golf destination. And the options do not end there, with at least 4 more golf courses scattered around the metropolis. Truly Jakarta, would rank as a top golf destination, were it not for the negative about the traffic. Those who can look past it, swear by Jakarta as the place to play golf in Indonesia if not Asia. After all it's not just the golf, the party scene and nightlife here is explosive as well.
Bintan: Ride a Ferry and Play Golf in Indonesia.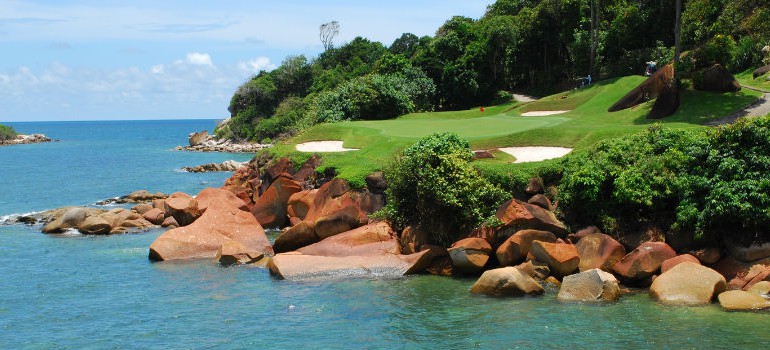 The 45-minutes ferry ride is both the literal and figurative separation from Singapore that Bintan is. It's just ideal that it is home to three golf resorts that between them contain 81 holes. It is not uncommon to see golf nuts from across the strait golfing themselves out over a 72-hole weekend. The proximity to Singapore also attracts those who don't want to do more than a single flight. The lack of entertainment is the negative though, in its appeal as a destination for golf in Indonesia.
Bali: The Bonus of Golf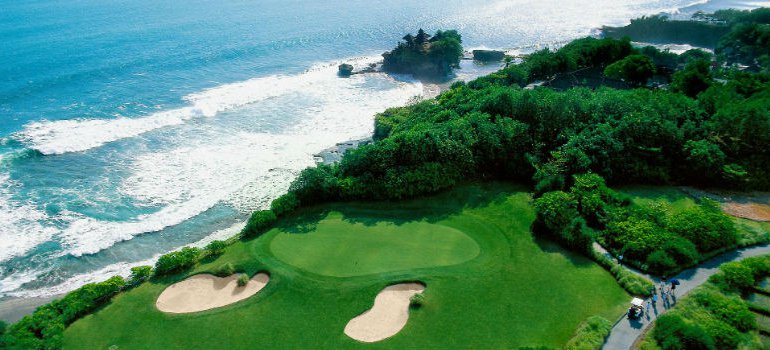 Bali may very well be the most well-known tourist destination in Asia. Add to it a couple of world class layouts and it easily positions itself as a golf destination too. The golf courses are limited in number and therefore Bali may lack the variety that other locations offer. The smaller supply also leads to higher green fees, compared to the average for golf in Indonesia. It is the other elements that make Bali the destination it is, and the high-quality golf courses help. All said, Bali makes for a great golfing getaway, with excellent connectivity from South East Asian metros.
Surabaya: A Surprise Offering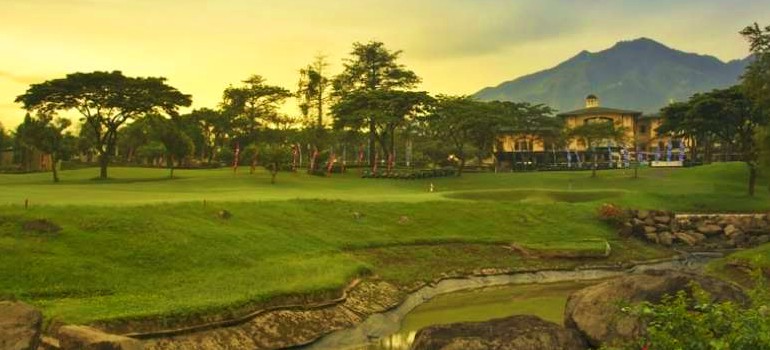 Any golf holiday that includes the Jack Nicklaus designed Taman Dayu golf course is highly recommended. But Taman Dayu is by no means, the start and end of the list of play-worthy golf courses in Surabaya. Ciputra and Finna, the other two recommended courses are full of character adding to the Surabaya appeal. Surabaya's connectivity to Singapore and Kuala Lumpur with multiple flight options, makes it an easy getaway. There is also a fair amount of nightlife, so golfers can stay entertained. The surprise inclusion in this list, Surabaya, is a must somewhere down the line for golf in Indonesia.