7 Things that make Thailand a Paradise for Golfers
 There is no debate when it comes to Thailand's popularity as a golf destination. Or should we say as a collection of golf destinations?  Many other destinations around the world are trying to be what Thailand is – A Paradise for Golfers! But it's easy to miss the point – which is whether they try to be a golf paradise or a golfers' paradise? Golf courses, by themselves do not drive a golf destination, golfers visiting these golf courses do! And this is exactly what Thailand is all about. A closer look will reveal that Thailand golf holidays are much more than just about the Thailand golf courses. Let's look at 7 Things that make Thailand a paradise for golfers. These could be useful in deciding whether you should go on a Thailand golf holiday or somewhere else.
1. Same-Same But Different
 You could visit one of several golf destinations in Thailand, each of them with their unique flavor. This aspect is a big plus for those wishing to return on a Thailand golf holiday, but for something new. Bangkok, Pattaya, Hua Hin, Phuket, Chiang Mai, Chiang Rai, Kanchanaburi, & Khao Yai are golf destinations in their own right. When we say golf destination – it is about having at least three golf courses to choose from. Not only do these destinations more than fulfil this criterion, they each offer something different.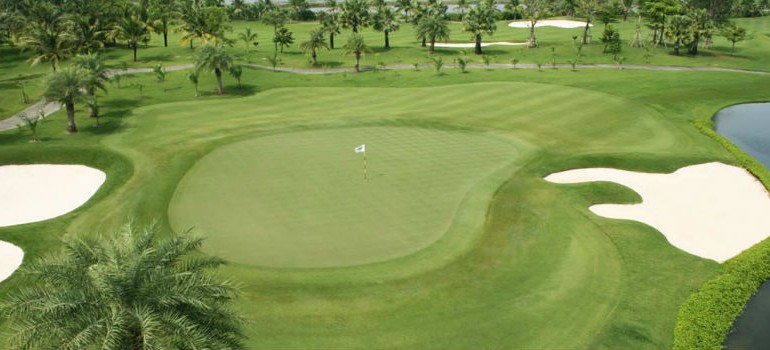 2. Doesn't matter how you play, Thailand's got you
 Whichever destination you pick for a Thailand golf tour, there is a good spread of golf course choices. While some may want to play only championship standard courses, others may want a relaxed golf outing. There is also the question of the cost of golf in Thailand golf holidays particularly if planning multiple rounds. Golfers can rest assured on both these counts as there is plenty to choose from.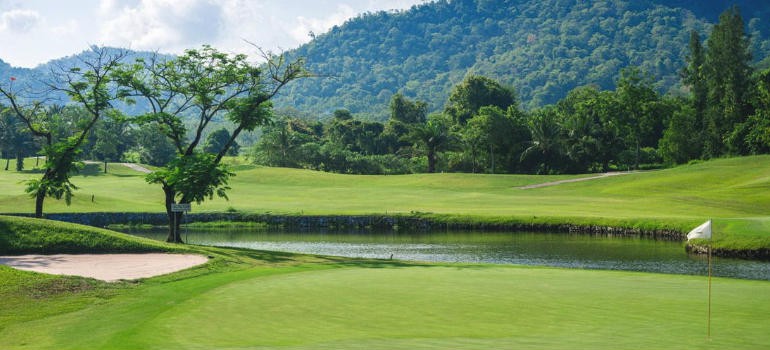 3. You will Love the Caddies (Beware they might love you back!)
 Some golfers, especially those used to pull their own golf trolleys complain about caddies being mandatory in Thailand. These complaints are usually at the time of booking their Thailand golf holiday. However, once they have experienced the caddies in Thailand, their attitude is quite different. Firstly, the caddies are only there to help you with your round – whether its distances or reading greens. Secondly, they do not judge you for the golf you play. They always have a smile on their face and do not interfere with your process. They know when you are frustrated or worked up and will bring you a drink to calm you down.
They do all the hard work – rake bunkers, repair pitch marks, fill divots, bring your choice of club. It is golfing in luxury. If it's getting too warm, they will fan it out for you or hold your umbrella. It's easy to see why the complaints about caddies being mandatory stop after the first round.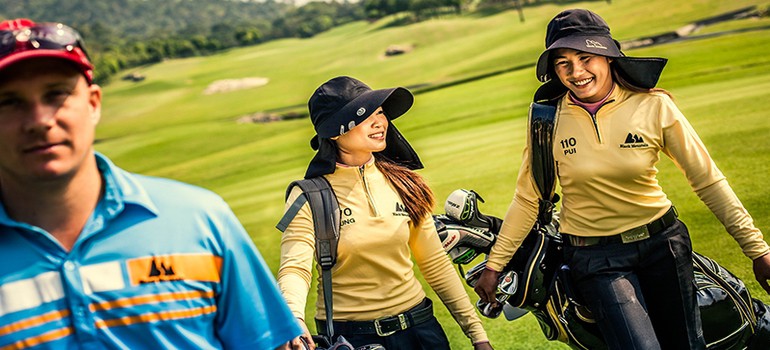 4. Food Food Everywhere – That Too Thai and Cheap
 One of the big bonuses of a Thailand golf tour is the Thai cuisine. Thai cuisine is popular all over the world, but to experience it in Thailand is something else. For many golfers, the primary reason to repeat a Thailand golf holiday is the food. They just cannot have enough of it, especially with the variety within the cuisine. And make no mistake, the food is everywhere. At a street side vendor or at a Michelin star restaurant! Also, at the golf course!
In fact, your golf experience is complete only after gorging over a spread of Thai dishes at the clubhouse.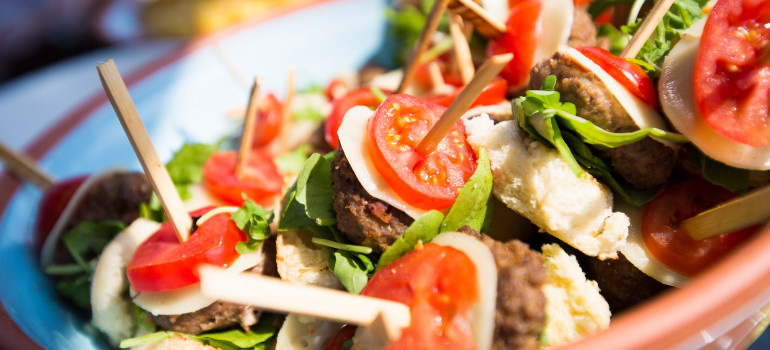 5. The Truly Happy Massage 
 Played golf, had a good meal, had a snooze on your way back, and you think the day was perfect! But on a Thailand golf holiday, there is nothing like too much of a good thing. After a hard day's golf, there is nothing like an authentic Thai Massage or a foot massage. There is no shortage of places with excellent well-trained masseuses, which cost a fraction of that at home. Just like food, some golfers come back on Thailand golf tours over and over again for the massages. Not only do you feel completely relaxed after such a massage, you are ready to take on the night.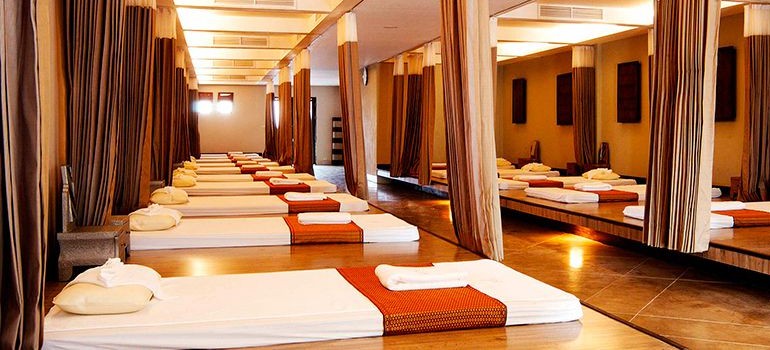 6. The Night Never Dies 
Nobody ever needed to sell the nightlife in Thailand. There is no country that parties harder than Thailand and this is one of the major draws. This is also what draws golfers to a Thailand golf holiday. While Bangkok, Pattaya and Phuket are the frontrunners in nightlife, most other destinations offer a slice too. For a group of golfing buddies, partying into the wee hours is central to the Thailand golf tour experience. Again, just like anything else in Thailand, there's plenty of variety in the nightlife. From a street side mobile bar to luxurious rooftop lounges and a lot else in between. Only the super-strong willed can resist the temptation and sleep early.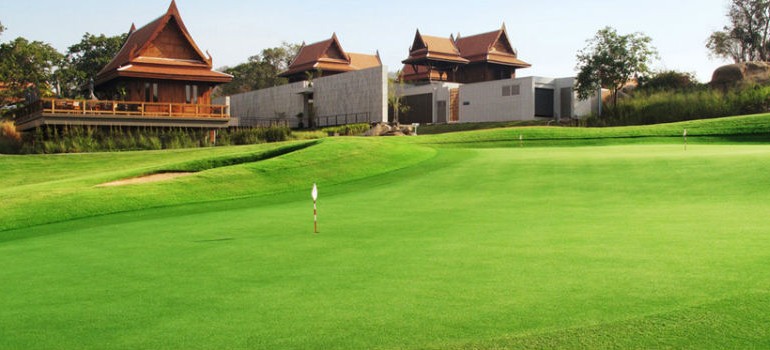 7. Spare yourself the Heating Bills and the Winter Creaks.
 For golfers from Europe or North America, there is no better way to spend winters than on Thailand golf holidays. While December to February is the most pleasant period to go on a Thailand golf tour, other periods work too. If there's anything that some complain about, it is the summer temperatures and humidity in some destinations. That too, usually doesn't last for the whole golf round. Rain, usually between June to October could be a factor in some locations, but a washed-out game is rare.