After a thorough beating at the Ocean course, I was looking to redeem myself on the Mountain Course, FLC Quy Nhon Golf Links. The Nicklaus Design Ocean Course, FLC Quy Nhon Golf Links had made a solid impression as easily amongst the best golf courses in Vietnam. It is also one that would form part of a discerning golfer's Vietnam golf holiday. There was nothing to fault it for – the layout, the condition and the setting. Not unlike my rounds at other exceptional golf courses, I struggled through most of the round. My long-standing excuse of "only there to inspect" the course had been my only "strategy" against it. As is to be expected, such a strategy is unlikely to deliver good scores. And when combined with lack of skill, there is absolute certainty of disaster. I was keen on bouncing back from this apathy which was threatening consistency with a good round around the Mountain.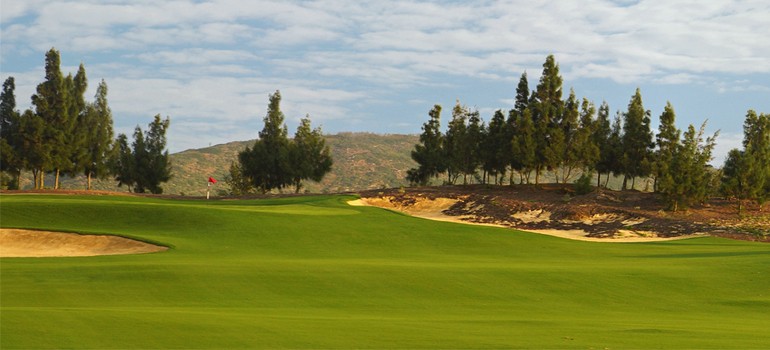 It was a good ten minutes of a buggy ride that brought me to the 10th tee of the Mountain course, FLC Quy Nhon Golf Links. Still captivated by the brilliance of the Ocean course, I did not expect to be wowed anytime soon. After all, it is difficult to imagine that two courses from FLC Quy Nhon Beach & Golf Resort can both hold their own. And yet, there was pure magic that ensued, leaving me confused about which of the two was better. A needless thought, when you really don't have to choose one. Truly, the Schmidt-Curley Mountain course is right up there with the best golf courses in Vietnam.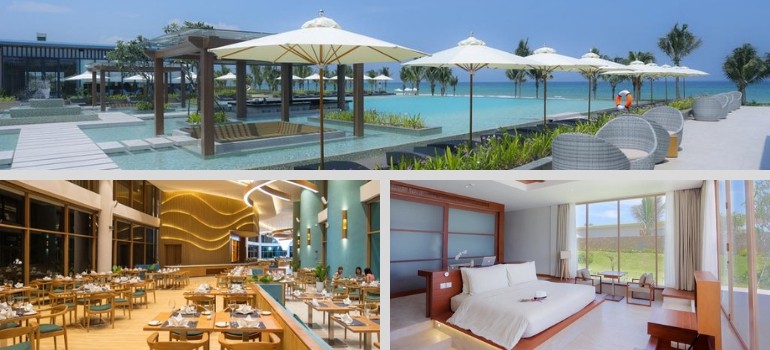 I have to confess that I was relieved to see the room available for tee shot on the 10th. Battered and bruised from the previous day's round, this made me feel welcome indeed. A kind golf course, or so I thought! Wider does not mean easier and that is exactly how it turned out. The swirling wind and elevation changes can easily make a meal out of apparently straightforward holes. Thankfully, even as that continually happened, I did not lose the chance of consuming every view along the way. One of the best was with an enormous ocean backdrop on the downhill par 3, 14th hole. And there were many others, which helped take the heat off the golf to be played. Which, I did as well as on the Ocean course. An unmitigated disaster. The consistency with which these disasters come now, makes them "un"- disastrous.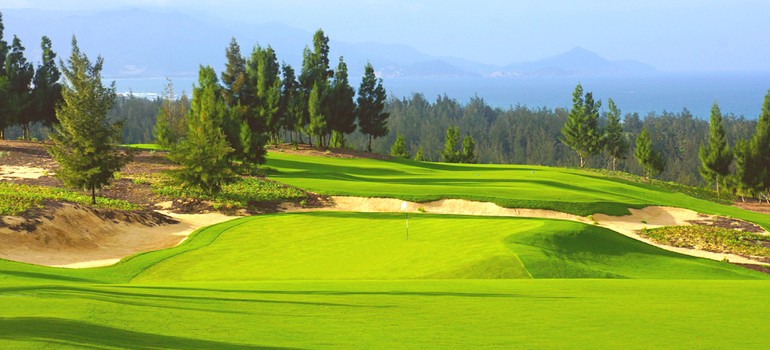 Nothing about the Mountain Course is disastrous though. It complements the Ocean course perfectly in the style and layout. In fact, the two courses along with a resort stay at the FLC make an ideal stay and play option. While Quy Nhon is off the beaten trail, the FLC Quy Nhon Golf Links sets up remarkably well in a Vietnam golf holidays. After all, you cannot go awfully wrong with a beautiful beach and the magnificent South China Sea. Even with disastrous rounds at two of the best golf courses in Vietnam.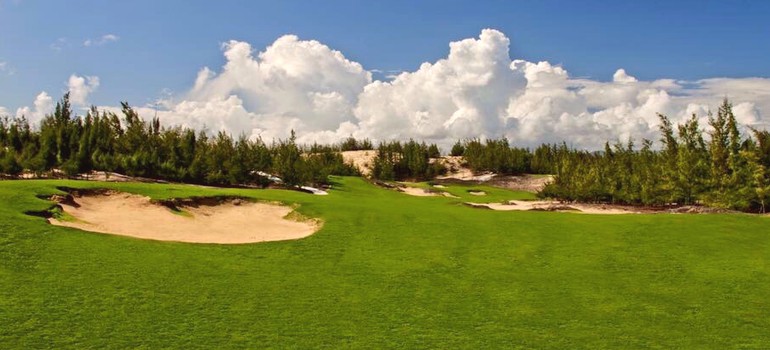 To play at the Mountain Course in FLC Quy Nhon, write to us, www.golftripz.com/contact-us