Golf in Ho Chi Minh City Moves On…
Golf in Ho Chi Minh City (HCMC) continues to develop further. While the golf courses in Ho Chi Minh City exist to cater to expats, the local interest is steadily increasing. This is critical to more courses being available to play. As it turns out, the golf infrastructure looks healthy as in other metros in South East Asia. At the time of writing this, there are as many as ten golf courses in HCMC and around. Of these ten, three feature 36 holes.
West Lakes – The New Addition
West Lakes golf is one of the most recent additions to the golf courses in Ho Chi Minh City. Well, it is not exactly in the city or in any of its distant districts, but then very few are. This means that it is a bit of a drive, in fact, almost an hour and three quarters. But, there is a silver lining. To get there, you have to drive in the same direction as the Cu Chi tunnels for the most part.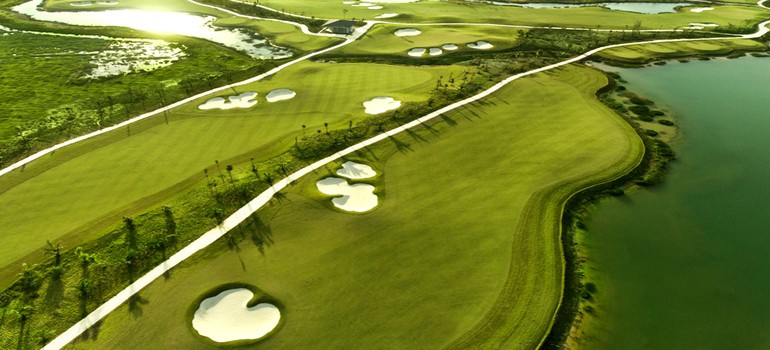 Combine with a bit of the Vietnam War History
A trip to Cu Chi tunnels is a must on the sightseeing list for tourists to Ho Chi Minh City. This applies to a golfing tourist as well. But then, you can either golf in Ho Chi Minh City or go to Cu Chi on a given day. Or at least, that was the case until just about a year ago. That is when West Lakes, just 45 minutes of drive away from Cu Chi tunnels opened for play. Now you can fit in a round of golf and visit the tunnels all in a day. This has made golf holidays in Ho Chi Minh city with sightseeing more efficient.
You can view golf holidays in Ho Chi Min City here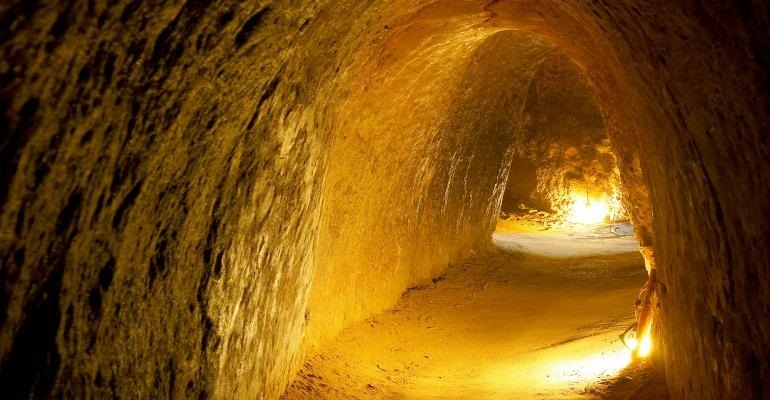 But the West Lakes is Immaculate
However, to view West Lakes only to make the Cu Chi sightseeing day more efficient is unfair. For starters, the facility is first rate, just as the other golf courses in Ho Chi Minh City. The clubhouse, locker rooms and the restaurant leave nothing for complaint.
And the golf course is in superb condition. While that can be attributed to its newness, it's difficult to spot anything which is off.  Even the water bodies on the course appeared to be amongst the cleanest I have seen in South East Asia. What took me by surprise the most was my caddy. I had expected no more than a person handing me the clubs of my choice, let alone help with greens. As it turned out, he is one of the best I have come across.
Bound to Please You
The layout is amongst the more forgiving ones of the golf courses in Ho Chi Minh City. The fairways are wide enough to provide plenty of room for error, despite dense bunkering. The rough, even if you get there is hardly penalizing so there is no cause for concern.  However, to shoot low, length off the tee matters as does ball position. Greenside bunkers are a factor, if you are not on the money. This can get aggravated when the wind is up, which it is, on most afternoons. That said, there are only a couple of holes that stand out on this Thomson Perrett design. One of them has to be the par 5, 7th where length and position of the tee shot really matters. A deficiency on either count means laying up on the second shot, leaving more than 250 yards for the third.
It's about the Commute
Including West Lakes golf course in Ho Chi Minh City, is finally a decision on the commute. While most golf courses in Ho Chi Minh City involve a long drive, this takes just that 20-25 minutes longer. If you are not fussed about that, make the trip, as the golf will surely please if not thrill you. And combined with the Cu Chi Tunnels, this becomes a deserving inclusion in a golf holiday in HCMC.
 To book a round of golf at West Lakes or in the other courses in Ho Chi Minh City visit…..www.golftripz.com/golf-courses/ho-chi-minh-the-south