There has been much fuss about the two golf courses of the FLC Quy Nhon Golf Links in Quy Nhon. In fact, many have put them right up with the best golf courses in Vietnam. Surely, a trip was in order to make sense of these praises. For those who are not aware, Quy Nhon is yet another city on the glorious coast of Vietnam. As a quick geographical reference, it is roughly halfway between Nha Trang and Danang. Quy Nhon is also served by frequent flights from Hanoi and Saigon to the nearby Phu Cat airport. I decided to take a flight from Saigon and see for myself how it all plays out.
Connecting with Quy Nhon
Quy Nhon does enjoy much popularity as a beach destination, but primarily amongst the Vietnamese. The fully Vietnamese flight, with the exception of exactly three foreigners surely reflected that. As also the nationality of the majority of the guests at the Avani Quy Nhon Resort that I had booked myself at. The case at the neighbouring and more exclusive sister property – Anantara seemed to be the same. It is obvious that this is attributable to the awareness amongst foreign tourists as well as connectivity. Quy Nhon is yet to get direct international flights, and that surely impacts foreign tourists. They have to fly in via either Hanoi or Saigon to get to Quy Nhon. This has to change for Quy Nhon to generate interest as a destination for golf holidays in Vietnam.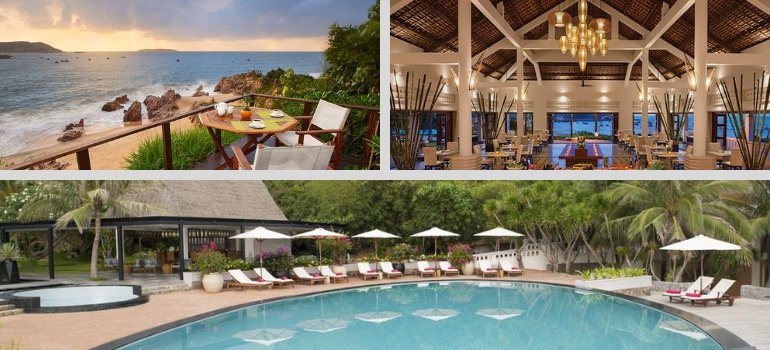 The Meal and the Massage
The Avani Quy Nhon Resort turned out to be farther from FLC Quy Nhon Golf Links than I had expected. In fact, it is situated a good 32 km away and the taxi ride takes about 40 minutes. There is little traffic along the way to contend with, making it a drive that is pleasant enough. A key highlight of the drive is the Thi Nai bridge crossing which affords some splendid views, especially at sunset. You could also stop on the way back in Quy Nhon town for a seafood meal and a massage. Bear in mind, there is nothing easy about these supposedly best golf courses in Vietnam. So, a reward with a meal and massage may just be in order. And after all, they are just what completes a golf holiday in Vietnam.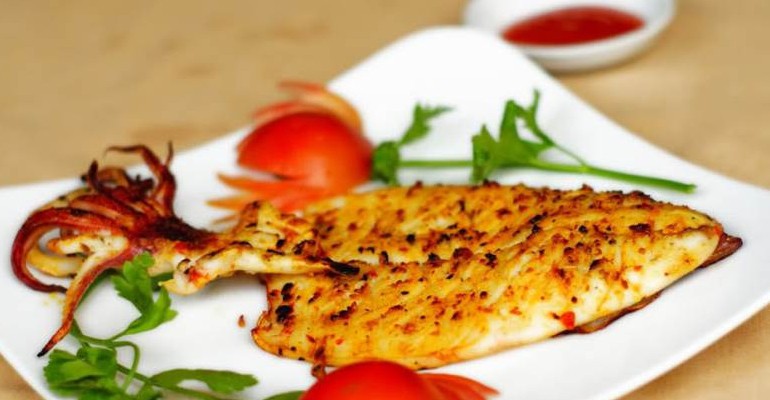 The Ocean's 18
I teed off late on a Friday afternoon, starting with the back 9 of the Ocean Course, FLC Quy Nhon Golf Links. It was a gentle hole in relation to what was to come. If there was a challenging golf course to play at, this was definitely one. One spectacular hole after another, each with its own set of unique challenges keeps you interested. There is not a single mediocre moment on this golf course by Nicklaus design. It could be the wind, the elevation change, or the narrow spaces you have to thread your tee shot through. Or a combination of all these and more. For example, the waste areas and bunkers. And if that isn't enough, the greens and the runoff areas, making where you land on them, critical. The course condition too is impeccable, leaving you nothing except your own game to fault. That's exactly what happened with me.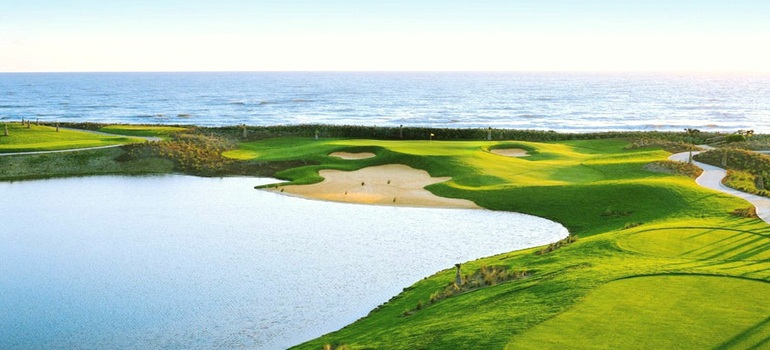 Mountain Climber
I hoped that the Mountain course, FLC Quy Nhon Golf Links would be kinder, although being a Schmidt-Curley design that's asking for too much. Here again, I started on the back 9. Very soon, I was making my way up, down and around the mountain. Getting the club selection right is key as both wind and slope are big factors. If the relatively spacious fairways give you some relief, the wind and slope more than make up for it. Again, nothing that you can fault this golf course for. In fact, I couldn't agree more with the ranking of these two amongst the best golf courses in Vietnam. If nothing else, the views on these are enough, often beyond spectacular. Whether they combine to make for the best golf holiday in Vietnam is another question. One can suppose, much more is needed to make that happen. Direct international flights are a good starting point.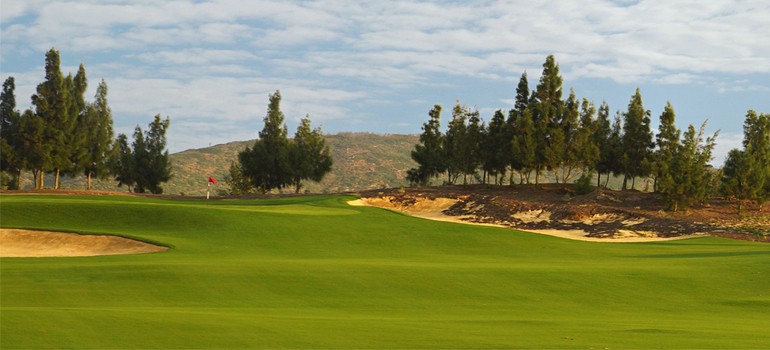 To play the fabulous Ocean and Mountain golf courses at FLC Quy Nhon Golf Links visit…www.golftripz.com/contact-us