9 Golf Holidays in Vietnam: 4. Golf in Quy Nhon
A golf holiday in Quy Nhon evokes the likely reaction – where is that? Well, Quy Nhon is a coastal city in South-Central Vietnam, known for its beaches and quiet domestic tourism. The recent development of 2 high-quality golf courses in Quy Nhon has placed the city on the Vietnam golf map. On the face of it, two golf courses may not suffice in making Quy Nhon a golf destination. However, it is not always about how many, but how good.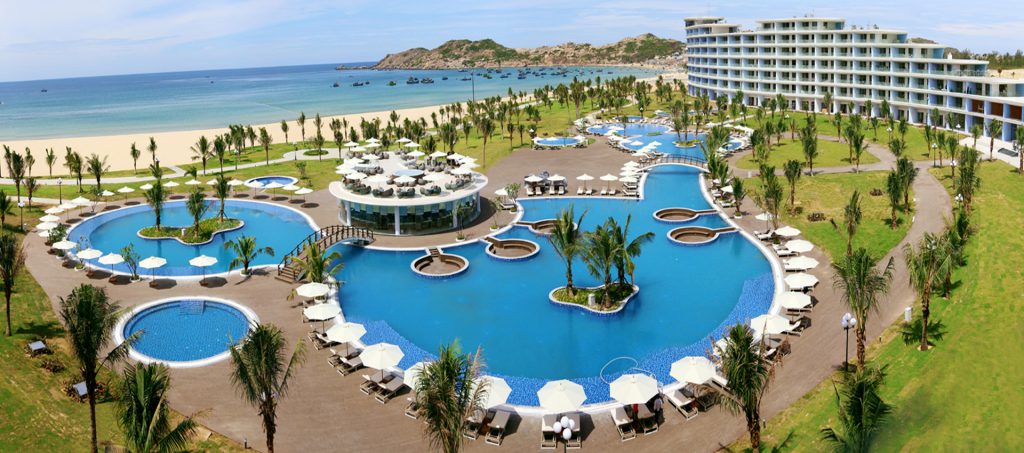 Not How Many, But How Good?
The FLC Golf Resort in Quy Nhon may just be enough reason for a golf holiday in Quy Nhon. The expansive development overlooking the South China Sea houses all the luxuries that one would need in a relaxed holiday. You can stay in one of the beach front villas with nothing but the sea, sun and sand. And when you have had enough, a buggy is all you need. It will bring you to the starter and you can state your wish. The 2 golf courses in Quy Nhon are right there to wish from. The Nicklaus Design Ocean Course and the Schmidt Curley designed Mountain Course. They may be far removed in a place like Quy Nhon, but could well be the reason to go there.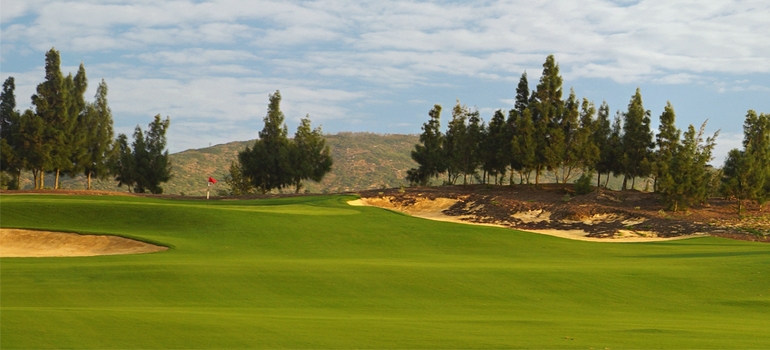 They Can Hold Their Own
There is nothing ordinary about both these golf courses in Quy Nhon. As you stand on the opening tee of either, you know you are in for something special. While their names suggest Ocean and Mountain respectively, you get both on both. If the views will remain entrenched for a long time, it is the stellar layouts that will captivate you. You will likely feel a need to play each of these courses more than once, to feel fulfilled. This is why a golf holiday in Quy Nhon can still hold its own in spite of just the 2 golf courses.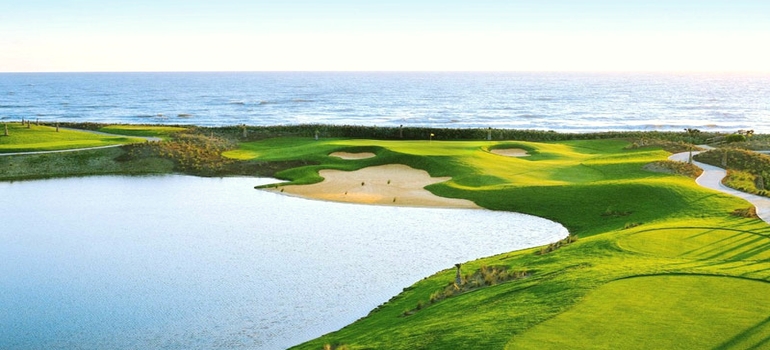 Boutique Luxury
There are other options as well to choose your stay in during a golf holiday in Quy Nhon. Some of the luxury brands have built properties in the area. These may be better suited to golfers' liking compared to big expansive resorts. The Avani Quy Nhon Resort and Anantara are options which are more boutique in nature and situated on a pristine beach. Yes, these may involve a bit of a drive to the golf courses in Quy Nhon. But that isn't all bad, given some of the sea and mountain scenery along the way.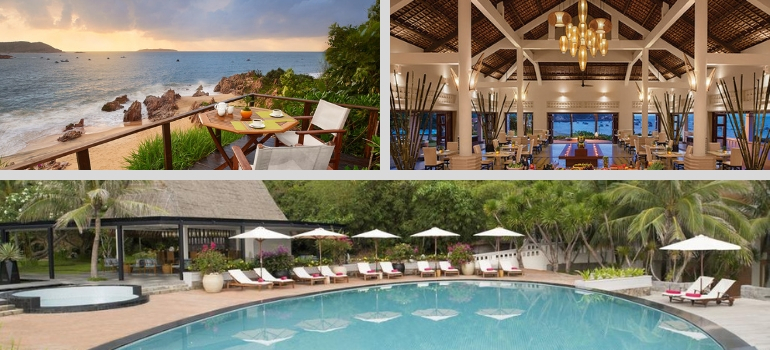 Stand Alone or Extension to Danang/Nha Trang
While Quy Nhon has an international airport, direct international flights are still limited. However, there are numerous flight options from Saigon and Hanoi to Quy Nhon. Golfers may also choose to extend a trip to Danang with a golf holiday in Quy Nhon. The drive from Danang to Quy Nhon takes about 5 hours as it does from Nha Trang.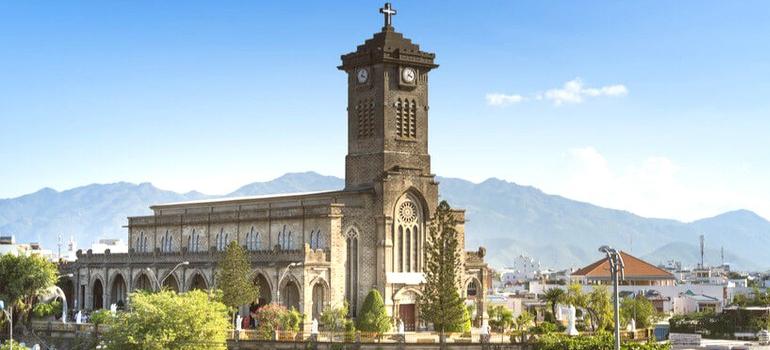 Best Time to Go
The best time to plan a golf holiday in Quy Nhon is from December to April. This is the period when the temperatures are at their best. May to August can be quite warm, whereas September to November are the rainy months.
To plan a golf holiday in Quy Nhon, write to us www.golftripz.com/contact-us.