With more than 60 golf courses in Bangkok to choose from, it stands on its own as a golf destination. But it's not just the golf, it's the overall experience of a golf vacation in Bangkok that differentiates it. One critical element of the experience is the place you choose to stay in Bangkok. While there are golf courses which allow stay and play, too many, this concept misses the point. If one wanted to be cut off in a resort, then why come to the city of angels at all?
There's More than Golf to Bangkok
Bangkok is a massive tourist destination with hotels of all budgets to be found everywhere. If time to get to the best golf courses in Bangkok is the criterion, then several localities could be considered. However, if you sharpen the focus with a filter for the best entertainment options, you can zoom in further. After all, a golf vacation in Bangkok, is not just about the best golf, especially with your buddies.
Sukhumvit Has it All
The Sukhumvit area is by far the best to stay In Bangkok. This, if you consider the variety of restaurants, bars, nightclubs, spas and shopping on offer. You can find almost any cuisine on the planet, from Japanese to Argentinian or sample the delicious Thai street food. There is no sports event that you cannot catch live in the many sports bars with a beer of choice. And then party like there is no tomorrow, although you do have to play one of Bangkok golf courses. Yes, life does get tough during a golf vacation in Bangkok!!
Asoke and Nana are the Best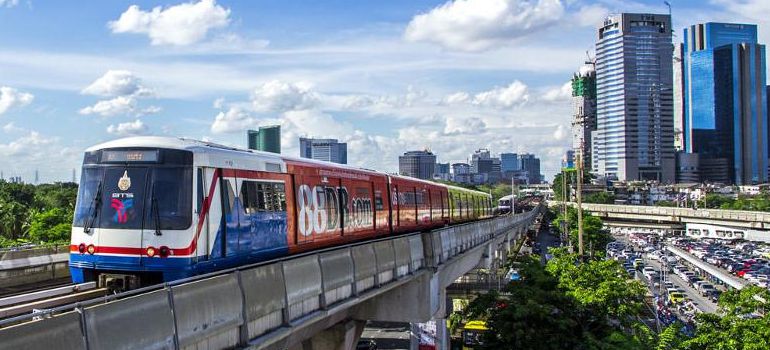 While you cannot go wrong with staying anywhere on Sukhumvit, the area between Soi 4-15 rules all the way. This is essentially the area in proximity to Asoke and Nana Skytrain stations, which makes it easy to get around. This is a bonus, as getting in and out of the area can be arduous, especially in peak traffic hours. Of course, that does not apply to get to the golf courses in Bangkok, for which a mini-van is ideal.
Hotels of Various Budgets
The options for stay stretch all the way from basic B&Bs to luxurious 5 -star hotels. So, there is something for every budget. For those on a golf vacation in Bangkok, Aloft, Mercure or Solitaire on Soi 11 is superb value propositions. However, if you are looking to keep it even tighter there are plenty of 3-Star choices. These include Citrus, Holiday Inn Express, and Travelodge. If you are happy to splurge, the Sofitel and Westin in the stretch between Soi 11 & 15 are outstanding.
The Bars and Nightlife
As stated earlier, the reasons to come for a golf vacation in Bangkok extend beyond daylight. Actually, not necessarily so. Many bars are alive and buzzing right from the afternoon. So, if you are one who sleeps early and plays golf early, coming back to one of these is ideal. But who does that in Bangkok?
Soi 4 or Soi 11 are best enjoyed at night. That's when they transform into a playground like no other, almost like one of the best golf courses in Bangkok. The liveliness and buzz are palpable even at twilight, although if it seems calm. In fact, the calm period is best utilized with rejuvenating activities like a meal or a highly recommended Thai massage.
You couldn't be in a better place than Soi 11. If you are after a live fixture of your favorite team, head to Mullis. For live music, there is a rock at Zanzibar, blues at Apoteka and acoustic at the Australian. For clubbing, it doesn't start better than being at Oskar and then continuing to Levels or Insanity into the wee hours.

Summary
In summary, Soi 11 in Sukhumvit is the best place to stay on a golf vacation in Bangkok. The proximity to mass transport, the multiple options of stay, food, and nightlife make it ideal. There is much more than playing the best golf courses in Bangkok when you choose the destination. Soi 11 is that "much more".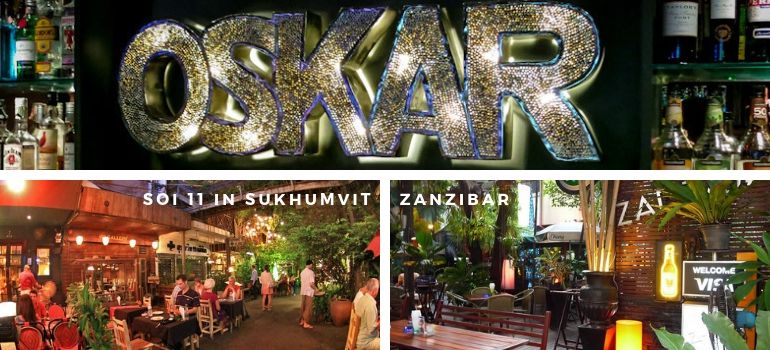 To book a golf vacation on Soi 11 in Bangkok visit www.golftripz.com/golf-holidays/bangkok or contact us at www.golftripz.com/contact-us.