The concept of playing a round and catching a flight shortly after is nothing new – just that it stares you in the face in the case of Cengkareng Golf Club in Jakarta. The Cengkareng golf course in Jakarta is situated literally adjacent to the Soekarno-Hatta Airport making it the ideal golf course to play, either before you catch a flight or just after you have landed. While you cannot exactly hop across to the airport and board a plane, it is no more than a five-minute drive, having accounted for the notorious Jakarta traffic. No golf nut would complain about such an opportunity – in fact, the prospect would encourage choosing flight schedules that allow sneaking in a full 18 holes before "or" after or "both".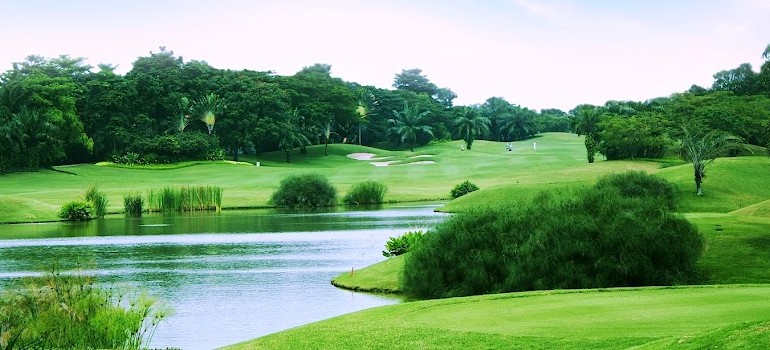 Strategic location accounted for, the Cengkareng is not just a walk in the park – well, actually it is! – as it is possibly the only golf course in Jakarta where golfers are required to walk. Use of buggies is restricted as there are no cart paths. Back to this later. While it falls short in a few respects, on comparison with the full-blown facilities with all the bells and whistles, that are the best golf courses in Jakarta, such as the Royale Jakarta, Pondok Indah, Pantai Indah Kapuk and Damai Indah, the interesting mix of holes, especially when played from the tips, make for a good challenge and the tightness of the layout demands sharp ball striking.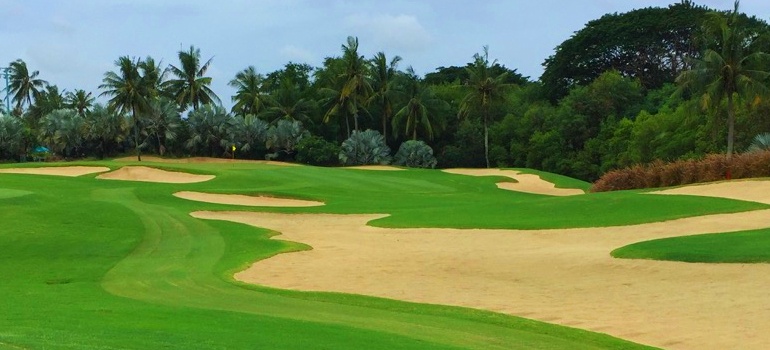 Some exciting holes on this well-conditioned Jakarta golf course include the par 5, 5th hole, which even average hitters may fancy getting on in 2, except that the elevated green requires an accurate strike, with out of bounds lurking all along on the left. The par 3, 8th is another memorable hole with dense trees on the right and traps all along the left of the green.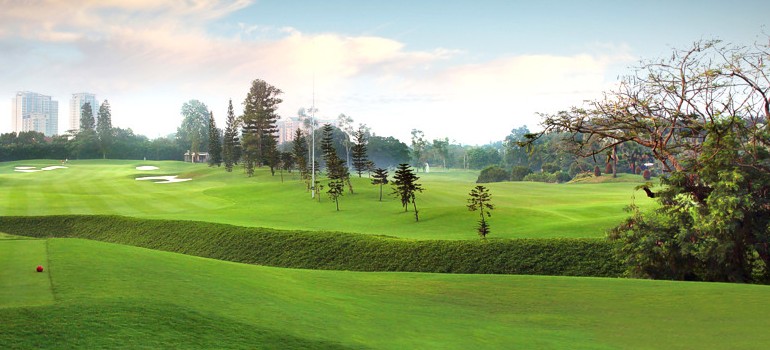 Even though the changes in elevation due to the undulations are mild, walking the full 18 holes on the golf course can potentially tire you, well-trained caddies notwithstanding. To make it easier and a bit of fun– the Cengkareng Golf Course has fancy golf boards available which can be booked in advance. If you decide to go the tiresome route, there is a reward waiting in the form of the in-house Delta Spa, part of the prominent Jakarta chain and possibly, exactly what the doctor ordered, if you have also been on a flight. Sometimes, in all this hectic hedonism, to cater to the lower order of needs, you can visit the club restaurant that is spread over an indoor area and an outer Balinese courtyard, and has a menu sufficient to cater to all tastes.