The best golf courses in Jakarta area are undoubtedly Royale Jakarta, Pantai Indah Kapuk, Damai Indah and Pondok Indah. However, if you are looking to play some more golf courses in the region or want a different flavor on your upcoming golf trip to Jakarta, you can plan a round at the Padang Golf Modern located in Tangerang, west of Jakarta. There is much to like about Padang Golf Modern for the overall golf experience it offers.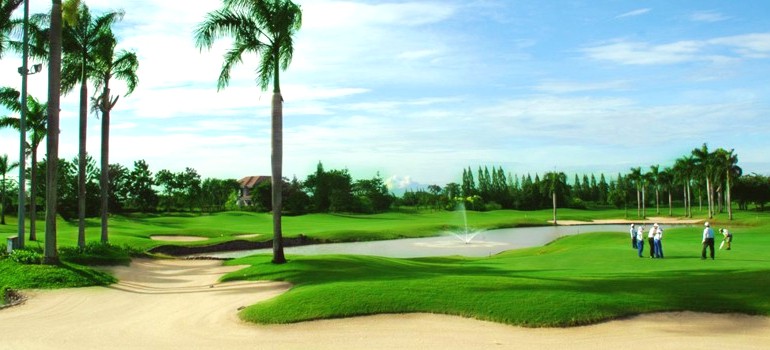 Layout & Memorable Holes at Padang Golf Modern
The Padang Golf Modern golf course although a typical parkland layout, features pot style bunkering reminiscent of the links courses in Scotland, which has to be attributable to the designer of the golf course, Peter Thomson, the 5 times Champion Golfer of the Year at the Open Championships in the British Isles. Some memorable holes include the par 3, 6th whose small green is guarded by extensive bunkers on both sides, the par 4, 7th hole with handicap index 1, which not only plays long but requires careful positioning to walk away with a par. The 9th hole makes for a really linksy approach shot with the high bunkers, resembling dunes, not just guarding the green, but also hiding the pin.
Watch the Padang Golf Modern Video
Fun & Value Golf at Padang
In all fairness, the Padang Golf Modern is a fun golf course to play, allowing for a golf round that does not get too taxing with straightforward greens that allow uncomplicated reads. The layout offers just enough to keep you interested, while being liberal enough to open your shoulders and swing through. There may be references to the course condition at Padang Golf Modern not being of the level of the top 4 golf courses in Jakarta, which is probably true from the way it looks, but you are not going to find it any unfairer than any top course when it comes to the lies you get. To look at the upside, it is the incredible value it offers, especially on weekdays. So, if you are looking to keep your golf holiday in Jakarta affordable, Padang Golf Modern is a good option to have.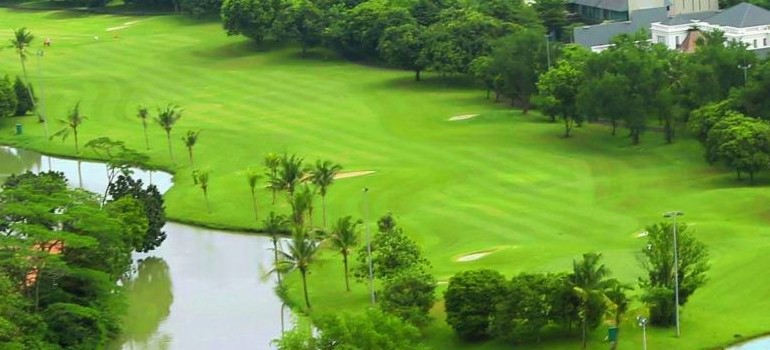 Besides the Course, What Else?
There is nothing to criticize about the facilities that support the golf experience at the Padang Golf Modern. The locker rooms are spacious and clean, the restaurant has some really good food options, with duck being the specialty. The practice facilities include a short game area, a large practice putting green, bunkers and a driving range. The caddies who are out with you accompanying you in your round are friendly and try their best to keep you in good humor, even if language skills can be a challenge.
All said a day out at Padang Golf Modern can be a lot of fun and an incredible value for money.