The Day "Golf" Tripper to Bintan
I was looking forward to my first "local" golf round, since I moved to Singapore about one year ago. Technically it wasn't really going to be local, as it would mean playing golf in Bintan, which is in Indonesia. But that is what many Singapore residents do. With golf in Singapore being expensive if not largely inaccessible, many golfers head to neighbouring areas to get their fix. And since mostly it may be only a day trip, they could get away with calling it "local". That said, with as many as four golf courses in Bintan, it's worth exploring for a full-blown golf holiday. On this occasion, however, it was just going to be about the golf round for the day. But, there was the additional anticipation of playing with completely new people. I had signed up for this on an expat community group on Facebook!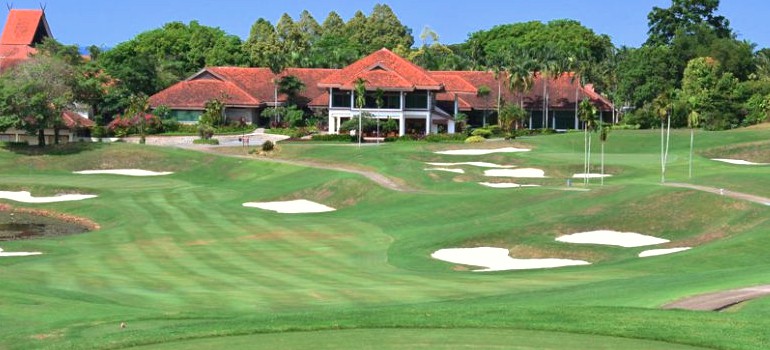 Highest Density of Golf Bags
The Tanah Merah ferry terminal, where ferries leave for Bintan was quite busy, being a Saturday morning. But, it was the number of golf bags that I saw floating around, that caught my eye. I suppose, this was the highest golf bag density, I would see in a non-golfing place. Of course, it is not as if "everyone" was headed to play golf in Bintan, but impressive, so many were. I headed to the prescribed ferry desk to check-in. All the golf courses in Bintan include the return ferry ticket in their package, so that's added convenience. Thereafter, I queued up to check in my baggage, which in this case was only my golf bag. And then on to the queue for security check and immigration out of Singapore. Although it seems like a lot of steps on a busy weekend, it was pretty quick to the departure gate.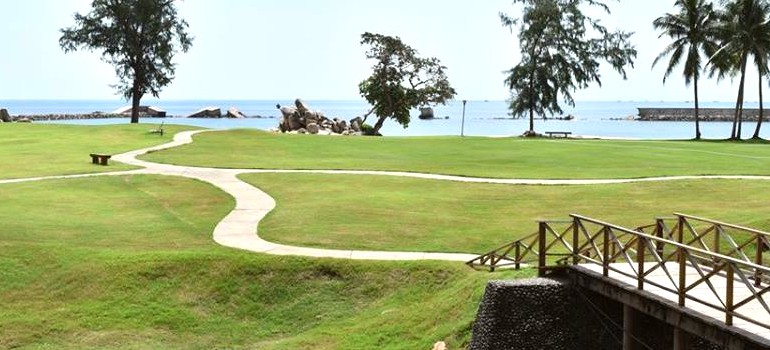 The Hair of The Dog and Flawed Reasoning
The ferry departed at 9 and it was about 80 minutes before it arrived at the Bintan Lagoon Resorts terminal. After some immigration and security formalities and a very short bus ride, I checked in at the golf course. Not too long after, the entire group was queuing up to buy their refreshments, which was mostly beer. Reacting to the pressure, I found myself buying some beer too. Golf in Bintan wasn't about to get going without some hair of the dog. But then, it is more compelling as it is much cheaper at the golf courses in Bintan than in Singapore. This is how it was explained to me and I agreed without resistance. I was hoping that this powerful reasoning, if not the beer, would help me make sound golf shots decisions. Of course, that presupposes that I can execute the decisions I make on golf shots.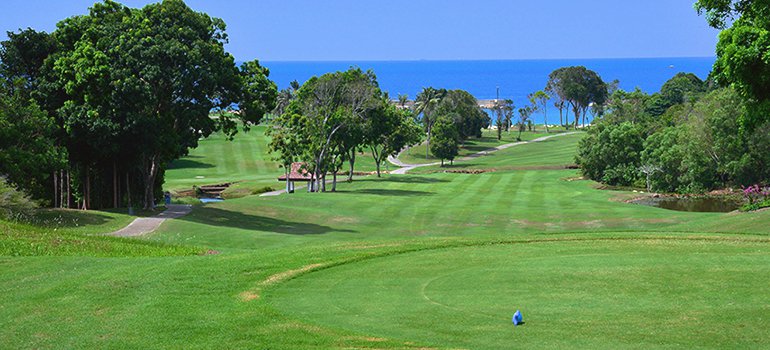 Full Marks to the Baker-Finch Golf Course Layout
Mostly I did not, at least not on that day. The Baker-Finch course layout played its part in addition to the flawed reasoning and copious quantities of beer. I suppose Baker-Finch could have added a disclaimer – to minimize your scores on this golf course, minimize beer intake. Jokes apart, the course is a splendid track, supposedly the tougher of the two golf courses at Bintan Lagoon Resorts. I am sure I would have enjoyed and appreciated it more with a lesser degree of inebriation. The maintenance standards may not be like the best courses in South East Asia, but full marks for the layout. Is this one of the golf courses in Bintan, I would come back and play?  Yes, absolutely!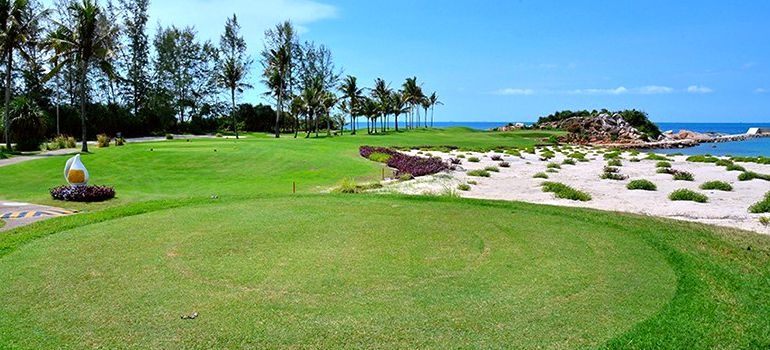 Great Value, but plan a Longer Stay
I am not sure if it was a special, but this outing for golf in Bintan was of great value. There was a meal at the end of it to add to the ferry ticket and fast track immigration. The game itself came with a shared buggy and caddy. All this for SGD 160 for a weekend game. You do have to add the expected caddy tip of SGD 25 per player to that, which is fair.  The only downside, if you are making a day trip to the golf courses in Bintan, is the commute. I left home at 7.15 am to tee off at 11 and it was 7.45 pm, when I got back. Surely, that's a bit much for just a day of golf. Of course, it plays out completely differently if you stay there overnight or longer.
To plan a golf holiday in Bintan, visit https://www.golftripz.com/golf-holidays/bintan (or) write to us https://www.golftripz.com/contact-us.