A Golf Holiday in Danang is the most popular option amongst those in Vietnam. The quality of golf courses in Danang is the biggest factor driving golf tourists there. Of course, it helps that two of Vietnam's biggest tourist destinations – Hue and Hoi An are next door. Getting around is easy with far less traffic compared to Saigon and Hanoi. And there is nothing like relaxing on the fabulous beaches at one of the superlative resorts on the coast. Few things can top sipping beer on a beach, having just shot below handicap on a fabulous golf course.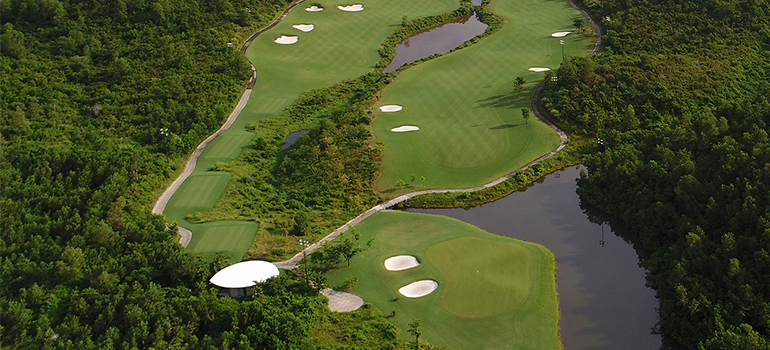 Six World Class Beauties
We mentioned the quality of golf courses in Danang earlier. To emphasize the point further, there are as many as six world class golf courses in the area. So, it is not just quality, but quantity too, which sets up a golf holiday in Danang quite magnificently. Some of the biggest names in golf course design have made use of the phenomenal landscape in the region. The latest one to open to rave reviews is the Robert Trent Jones Jr designed Hoiana Shores. The Sir Nick Faldo designed Laguna Lang Co is as much a treat to the senses as golfing ability. Nothing beats the dramatic scenery at the Luke Donald designed Ba Na Hills. Greg Norman's BRG Danang Golf Course has a layout to challenge the best. The next-door Montgomerie Links is the region's first golf course, a true parkland delight.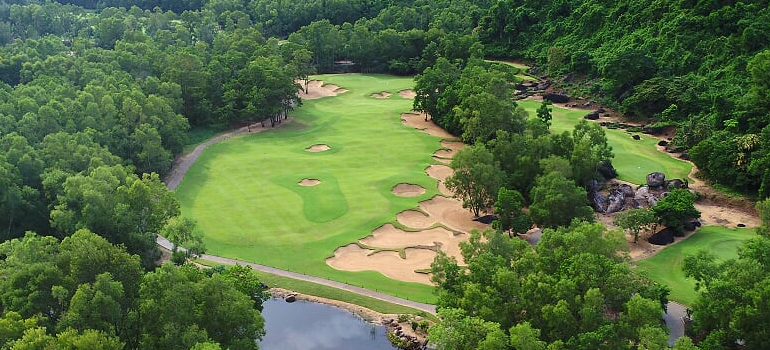 Danang as Long as you Like
You could make your golf holiday in Danang as long as you like. Or you could come back. Surely, it is the variety and quality in the golf courses in Danang, that would compel you to do either. But then, there are other factors too, that make Danang stand out. First of all, it's the fabulous beaches and the luxurious resorts around them. Secondly, it's the relaxed nature of the place, a far cry from the big South East Asian cities. It's rare to be caught in traffic. And neither the last nor the least, the charm of Hoi An, the adjacent port town. It's almost impossible to not fall in love with it, especially when visiting in the hours after golf. Oh, we almost forgot – the food! Of the very few places on the planet for the quality of seafood and price, Danang has to be one.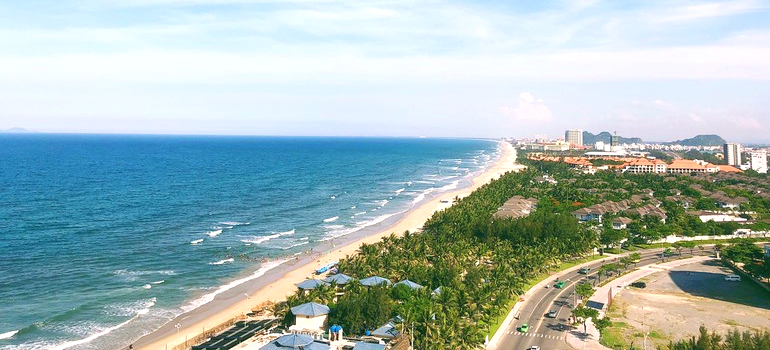 Easier to Get To
A golf holiday in Danang has got a lot easier over the last few years. With several international flights having been added on, it's much better connected than you'd imagine. Direct flights from Bangkok & Kuala Lumpur allow more options for access than just through Saigon or Hanoi. While some will explore Danang independently, others will include it as part of a longer Vietnam holiday. In case of the latter, flying in through Saigon or Hanoi will serve much better, with plenty of flight choices.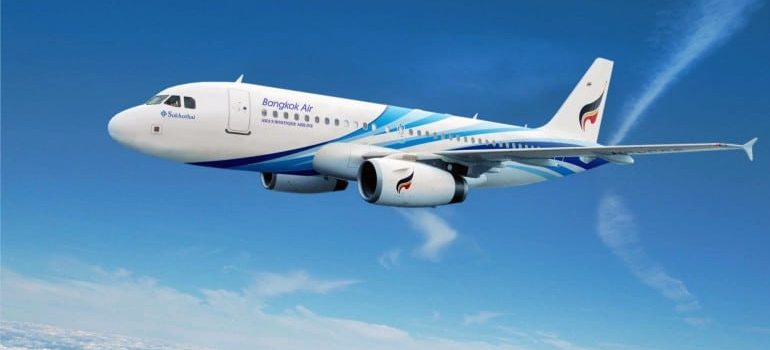 Best Time to Go
The best time for a golf holiday in Danang is between February to April. It can be quite warm from May to September and rain incessantly from November to January. Some golf courses in Danang, especially in the hilly areas are known to take a beating from the rain. It is best to plan with these weather factors in mind.
To plan a golf holiday in Danang, visit https://www.golftripz.com/golf-holidays/danang