Very few would consider a leisure holiday, let alone a golf holiday in Jakarta. In South East Asia, Bangkok, Kuala Lumpur, Ho Chi Minh City, Singapore or even Manila might pop into your head. But not Jakarta. The association with Jakarta is a city bursting at its seams with endless traffic jams, wherever you go. This article will not attempt to dispel that notion; only make suggestions to get over it, if not around it. Neither will it make any assertions about places to visit, cuisine to experience etc. That is best left to subject matter experts. What it will attempt, is to provide insight into the quality of golf and the golf holiday experience.
If You Can't Get Traffic out of the Way, Don't Let it Get in the Way!
Traffic is a reality not just in Jakarta, but in any metropolis in Asia. You cannot, just wish it away. A few things, however, do help, especially those on a golf holiday in Jakarta. Choosing where to stay and play is the biggest factor in traffic considerations. For example, with neighboring Bogor as a base, you could be at one of several excellent golf courses, within 2 to 30 minutes. If Jakarta city is your preferred base, then suggest optimizing your hotel location with respect to those of the golf courses. The other factor is tee times that beat traffic. Early morning tee times work well, conversely tee times which means the game ends after 4.00 pm are not favorable. These considerations may not suffice in convincing you, and yet, no further attempt will be made. But, do read on. Traffic should not be the reason to miss golf in Jakarta.
There are Some Really Awesome Golf Courses in Jakarta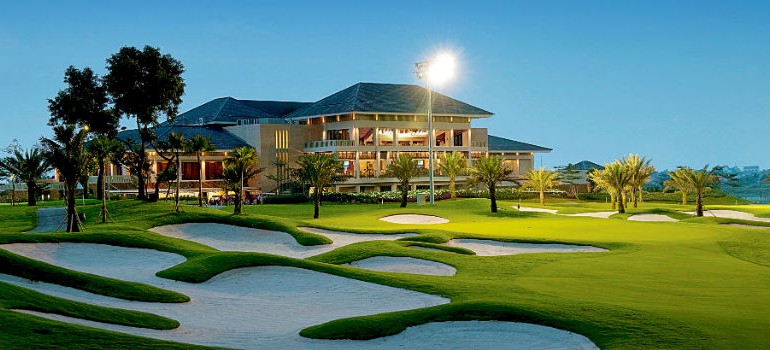 Those yet to play golf in Jakarta would be skeptical towards this statement. Those who have, would agree completely, possibly quietly, only to keep it a secret. Moving on – Four outstanding tracks, the ideal number for a week's golf holiday dominate golf in Jakarta. These four as a collection will challenge, if not prevail over the best collection of golf courses, any other destination in South East Asia offers. Play at Royale Jakarta, Pondok Indah, Damai Indah – BSD and Damai Indah -PIK and see if you disagree. All these are regular hosts of tour championship events like the Indonesian Open and Indonesian Masters. This is a testimony to the course designs, conditioning, and clubhouse facilities on offer – absolutely top drawer. And yet the golf scene in Jakarta does not end there, with other courses such as Imperial, Padang Modern, Cengkareng and Senayan with delightful offerings of their own.
More Golf Awaits in Bogor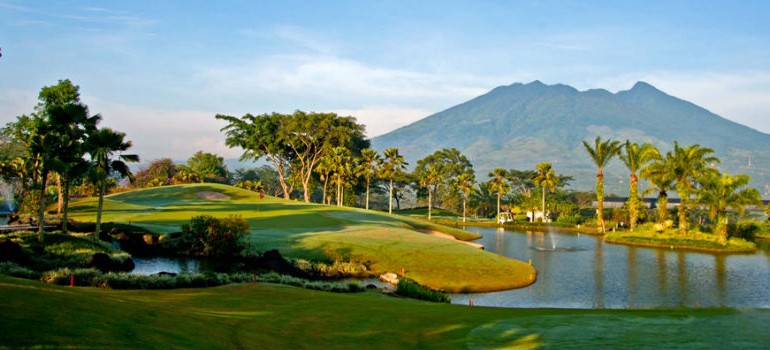 Playing in Bogor, a treasure trove of golf courses can be an added bonus during a golf holiday in Jakarta. The mountainous region blessed with abundant natural beauty is home to several world class layouts. You could play them with Bogor as your base thereby reducing transportation time. Or drive from Jakarta, for 45 minutes to over an hour, depending on the golf course you are playing. Regardless, you will not be disappointed, particularly with the golf course layouts. Esmeralda Golf Club designed by Nicklaus and Palmer is always a top choice especially with the quickest access from Jakarta. The Greg Norman-designed Riverside is a thrilling ride, but not an easy golf course by any means. The friendlier layouts include the Gary Player designed Sentul Highlands and Bogor Raya, the latter renowned for its caddies. Deeper into Bogor, Rancamaya and Rainbow Hills feature exceptional layouts amidst incredible scenery.
The Caddies: The Guaranteed Bright Spot in your Golf Round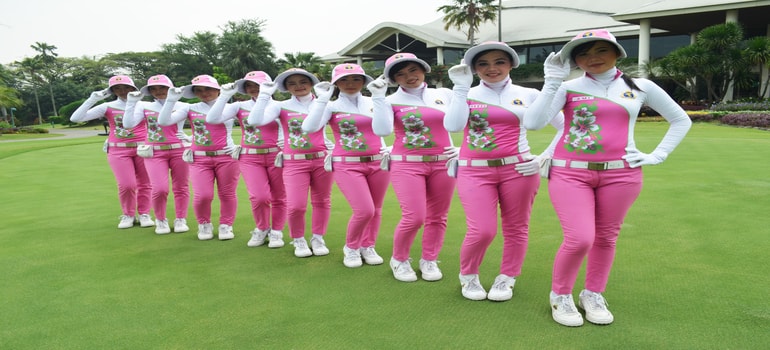 The golf can always be challenging even if the golf courses are at their best. There is nothing like playing a good round and shooting your best scores. But, even if you don't; lady caddies, which is the norm, are there to keep you in good cheer. While some display good caddy skills, appearance, and friendly attitude are in focus to deliver a good golf experience. Clearly, this feature sets a golf holiday in Jakarta apart.
Jakarta's Nightlife Rules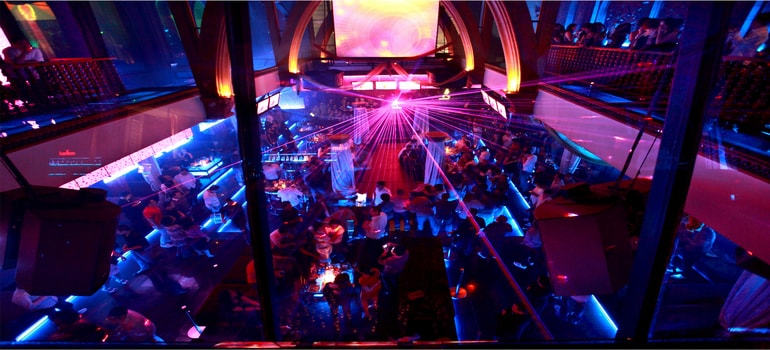 Back in the city, Jakarta's nightlife truly rules. The Bats at Shangri-la, CJ's at Mulia, X2, Dragonfly, and Basque are just a few of the popular haunts. There is almost an endless list of options for entertainment, making it ideal for golfers after their golf.
The Final Word
Ask those who have already done a golf holiday in Jakarta – they would happily do it again. Simply because the quality of golf and the overall golf holiday experience is second to none. And, if you choose weekday golfing as you would in a golf holiday, the value proposition is incredible. Truly, Jakarta is too good a golf destination to miss.