With all its ultra-modern creations, it is possible that one day Dubai itself may be treated as a new-age wonder of the world. In reality, you may be in a desert, but Dubai is a far cry from that. Incredible architecture with the Burj Khalifa as its centrepiece, luxurious shopping, the finest cars, beautiful stretches of sandy beaches, islands, ice skating rink and even ski slopes are to be found here. With this as an introduction, the avid golfer would be rubbing his hands in glee – "this place is sure to have some golf courses as well"? And how can Dubai being Dubai not have golf and that too not world class! Golf in Dubai is as good as it gets anywhere in the world and it is no wonder that two of the top global golf tournaments are played here.
It is easy to see why the city sets up beautifully as a golf destination and the consequent consistent growth in demand for Dubai Golf Holidays. Around 10 golf courses are available for visitors to play golf in Dubai. These include the Dubai Desert Classic venue, the Emirates Majlis Course, the Jumeirah Earth Course, where the final event of the Race to Dubai, the DP World Tour Championship is played, the Dubai Creek Golf Club, The Els Club, Arabian Ranches and recent addition The Trump International, to name less than half the options. Anyone who has played in the Dubai golf courses will swear that the standards are second to none on various parameters – the layout, the course conditioning, the clubhouse etc.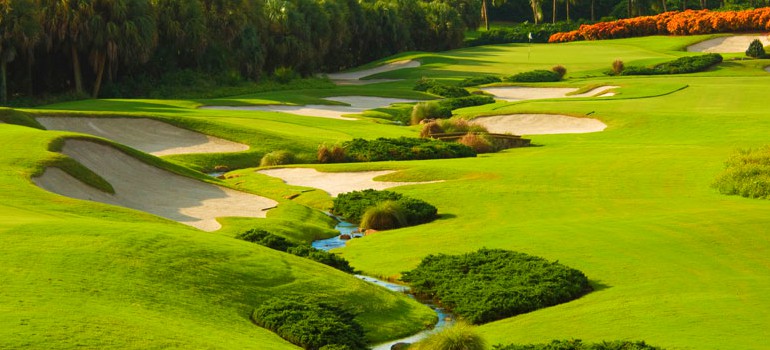 As discussed earlier, the city also boasts of the right infrastructure that helps make Dubai golf tours easy to plan and execute. With plenty of accommodation options ranging from 3 star to 7-star, quick access to the golf courses – which helps save a lot of transportation time, a plethora of options for food and beverage and endless shopping, there is little here that can go wrong. And the big bonus for golfers on holiday here is the electric nightlife. Plenty of bars and nightclubs go on till the wee hours of the morning, ensuring there is no shortage of entertainment whenever you want it.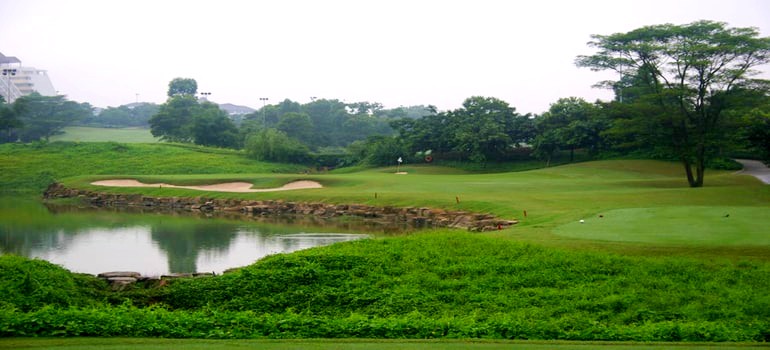 One of the biggest if not the biggest factors to consider is the climate. It is natural to associate the United Arab Emirates – a desert country with warm weather, but that is only for half the year. The period between November to April and in particular from December to March can easily boast the best-golfing climate to be found anywhere in the world. This is particularly exciting for North Americans and Europeans who take advantage of this climate to plan Dubai golf vacations in their time of extreme winter.
Overall, Great Climate, Great Golf, Great Infrastructure, Great Shopping and Great Entertainment = Golf in Dubai