Is golf a popular sport in Turkey? Well, not really! Yet, a golf holiday in Turkey ranks high up amongst golfers from Europe and now Asia. And, that's because the Turkish government was clever in identifying a tourism strategy and the corresponding destination. Belek, near the city of Antalya has a beautiful setting by the Mediterranean, with climate to match. Such conditions couldn't be better suited to developing golf infrastructure. As a result, of the 19 golf courses in Turkey, 16 are in Belek, drawing golfers from around the world.
Golf Courses for All
There is plenty to choose from the golf courses in the area, although the vegetation helps with a typical setting. The Turkish Pine tree is a common feature in these golf courses, even as designers have carved out different layouts. Golfers can choose from golf courses with challenges of varying degree of difficulty. However, to pick the best for the one-time golf holiday in Turkey the list can be narrowed down. The Sir Nick Faldo designed Cornelia Golf Club, the Montgomerie designed Maxx Royale Golf Club and the Peter Thomson designed Carya Golf Club are all superb. That is, if you skip the longer drive to get to Lykia Links, a superb experience on its own. If you manage to play these four golf courses in your Turkey golf holiday, you got it right. They are without a doubt the best golf courses in Turkey.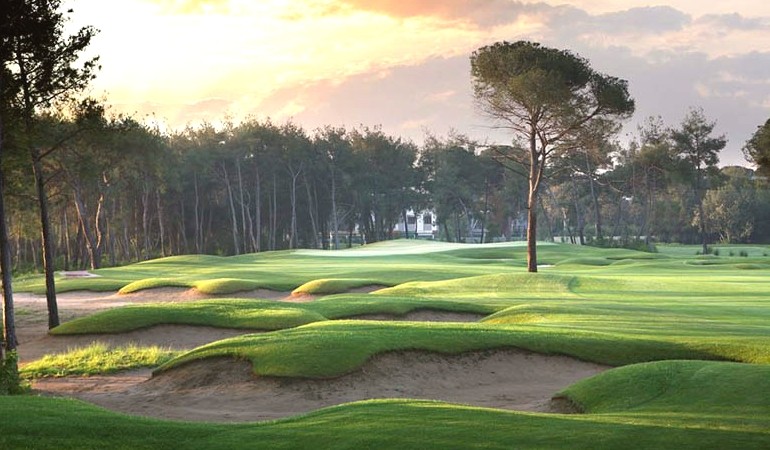 Be Careful with that Spirit
But then it's not only the golf courses in Turkey that make a golf holiday in Turkey worthwhile. The Belek golf courses are part of deluxe resorts, most of them with a beach and luxurious facilities. So, while nothing beats the four hours that one spends on these golf courses, there is much more that awaits. For starters, most of these holiday packages are all Inclusive deals. This means that apart from stay, all meals and beverages (including the finest spirits) are included. Make that all day – the beverage at least, although one is certain, the bars will have a closing time. There is nothing un-luxurious about the rooms either. A golf holiday in Turkey, with stay at one of these Belek resorts offers the best value in the world.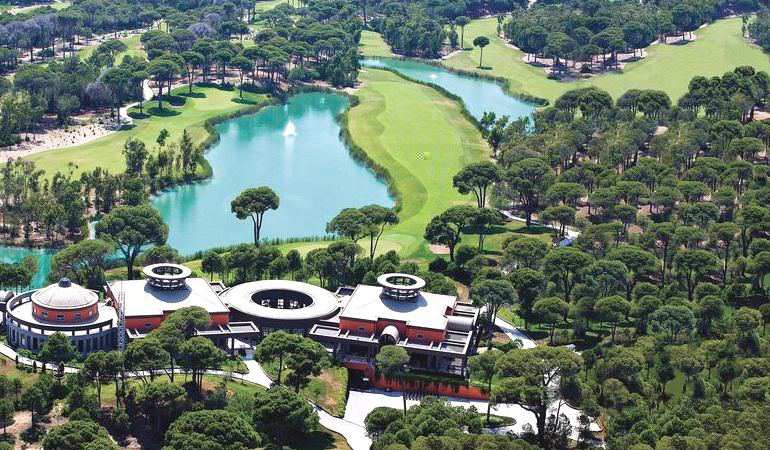 Oh, the Mediterranean Climate!
The Mediterranean climate really helps Belek's popularity as a golf destination. The winters are quite mild making it ideal for golf. You couldn't ask for more, than sunny afternoons by the beach interspersed with playing golf in pristine settings. The best times for a golf holidays in Turkey, though, are between March to May and September to November. July and August are best avoided as the heat can get quite severe.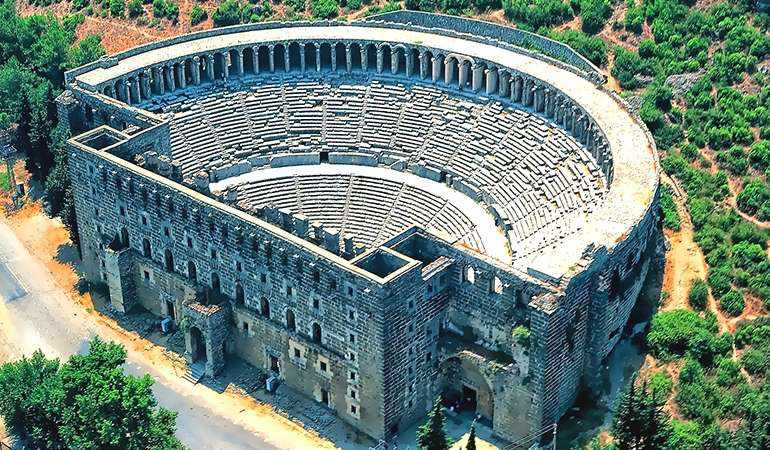 The Sightseeing and the Scrub
There's plenty to do outside of the golf courses in Belek, Turkey.  There are many restaurants and bars in the vicinity to explore. For historical sites, you can visit the magnificent "Aspendos" amphitheatre, where they still have evening performances. The other site of Greek ruins, not to be missed is Perge. Both these places can be covered as part of a half day tour from Belek. Not too far away is Antalya City, which is known for its mesmerizing old town and cliffside harbor-facing restaurants. Somewhere in all this, getting a good old scrubbing at a "Hamam" is just what you need, especially after golf.  The All-Inclusive golf holiday in Turkey doesn't seem to exclude much.