With a golf course, virtually in every town, South Africa is a paradise for golfers. Some of these golf courses are of the highest championship standards and lend to South Africa being a top golf holiday destination. With the weather being sublime for most part of the year, a golf holiday in South Africa will leave you with memories for a lifetime. Add to all this – the wildlife safaris, the buzz of one of the most beautiful cities in the world – Cape Town and gorgeous driving country – it is truly hard to ignore this part of the world.
Golftripz takes a look at a small sample of the finest golfing options in South Africa, conducive to a golf holiday itinerary.
Leopard Creek Golf & Country Club, Kruger National Park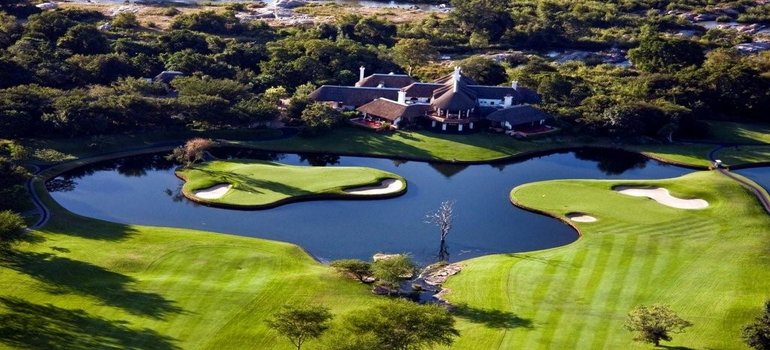 Located on the edge of the renowned Kruger National Park, many believe it is the best golf course in South Africa. Sightings of Giraffes, Crocodiles, Antelopes, Hippos and Elephants are all too common during a round of golf, making it a truly unique golfing experience. Tee times for visitors are limited and usually arranged through specific lodges catering to the Kruger National Park.
Fancourt Links, George, Western Cape

The town of George on the Western Cape serves as the perfect base to explore some of the best golf courses in South Africa. If you stay at the Fancourt resort, you can treat yourself to a game at the Fancourt Links, a truly challenging and spectacular course. Mind you, that's not the only golf you get if you stay at the Fancourt – The Montagu and Outeniqua golf courses that are part of the same resort feature right up in the list of South Africa's top golf courses.
Pinnacle Point Golf Club, Mossel Bay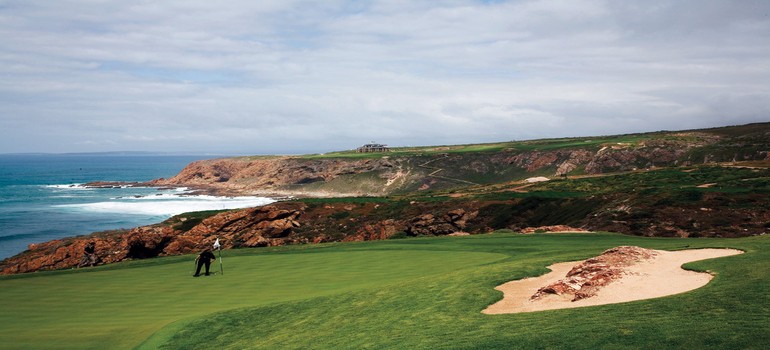 Laid out on an exceptional piece of land, Pinnacle Point affords views and shot making thrills comparable to the some of the world's most celebrated seaside golf courses – Pebble Beach included. You just have to play here to believe it.
Arabella Golf Club, Near Cape Town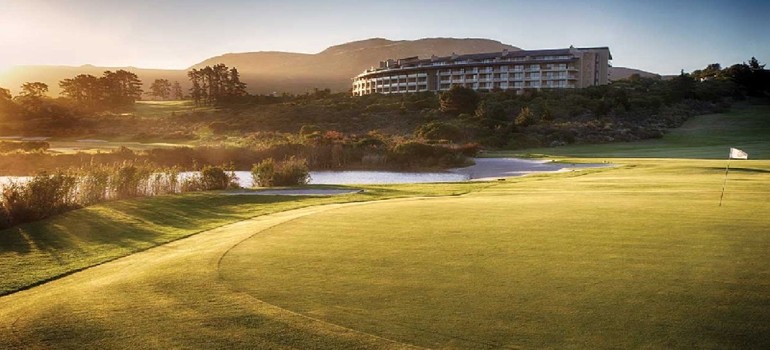 On the Western Cape about an hour and fifteen drive from Cape Town, the golf course of Arabella just seems to belong in the natural setting of the Bot River Lagoon. An exceptional layout, always well maintained and with some thrilling holes, that are adorned by magnificent backdrops make it a must play in South Africa
Pearl Valley Golf Course, Near Cape Town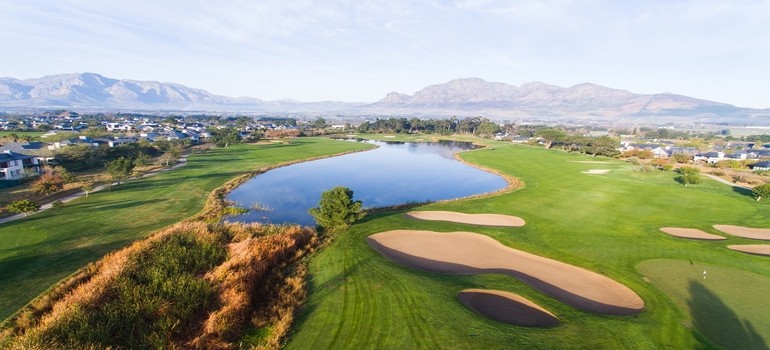 An hour's drive out of Cape Town in the Cape Winelands, this is classic Jack Nicklaus course, built mostly on level land. The interesting course combination of 8 par 3s and 8 par 5s sets up nicely for potentially low scores, but the wind through the beautiful Franschhoek valley could keep you honest.
Click to view some of the Golftripz packages in South Africa & Get in touch with our consultants to help you plan a golf holiday itinerary that suits you best.