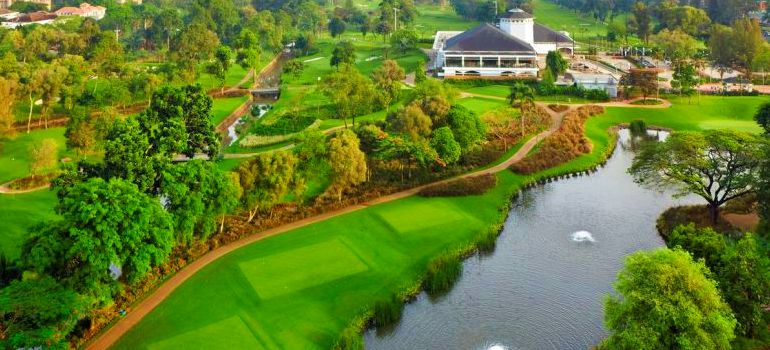 There are more golfers making their way to a golf holiday in Jakarta than ever before with the quality of golf never ceasing to amaze. Jakarta and its neighboring areas like Bogor Raya have a generous sprinkling of golf courses and facilities which allow it a standing of its own as a premier golf destination in South East Asia. The one factor that is always a consideration though is the traffic and the time it takes to get to or from a golf course, just as for any bustling metropolis in South East Asia. But it is exactly on that count that the Senayan National Golf Club situated in the heart of Jakarta city gets full marks, and can be the difference when you are considering a golf holiday in Jakarta, or just getting out for a round of golf in your free time during a business trip.
Senayan National may not normally count amongst the best golf courses in Jakarta, considering the grandeur and scale of golf courses like Royale Jakarta, Pondok Indah, Pantai Indah Kapuk and Damai Indah to name the obvious few, but that should not detract any one from including it in a golf holiday in Jakarta. It is situated in the centre of the city – which means if you are looking to stay close to the party and nightlife areas during a golf holiday in Jakarta, then Senayan National becomes a serious option.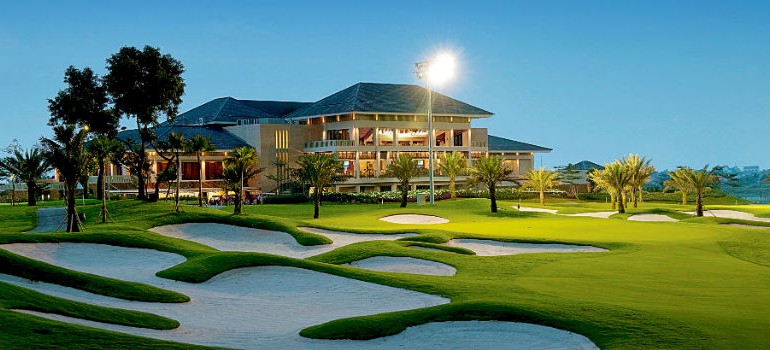 Also, if you are in Jakarta on business, which would in most cases warrant staying in the central business district, you could consider staying at the Mulia or Fairmont, both, immediate neighbors to the golf course, that stays open for night golfing. Yes, the course is shorter and tighter than most you would play on, given its location in prime real estate, but it features a full 18 holes, very well maintained, par 69 golf course with caddies and buggies readily available. The night golfing feature also serves as good way to beat the heat in Jakarta, if that is a factor.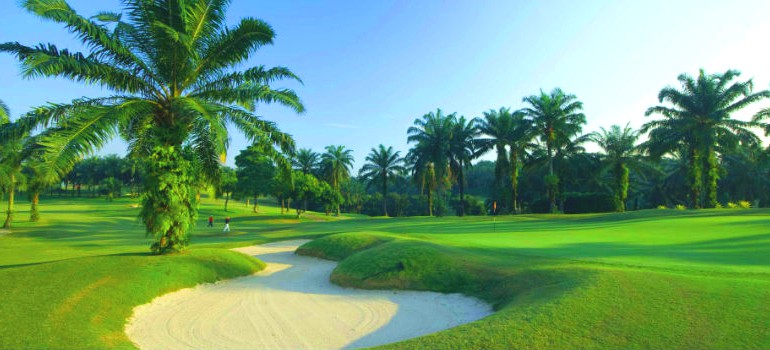 The experience of National Senayan is just not about the golf course though or about considering if it is amongst the best golf courses in Jakarta. What sets it apart other than its location are the facilities that go with it.  The club house building is very stylish and a great place to spend time after golf. Apart from the club restaurant, it features a highly rated sushi restaurant – Takumi Robata and Sushi, a nightclub and lounge – Proof, which has live music on most nights and a sports bar. The pro-shop and the locker rooms are commensurate with the experience, but it's the barber shop which provides the definitive edge. And it doesn't end there with the experience at National Senayan – Cork & Screw, a hip, casual and sophisticated bar and dining place adjoins the 16th green – and is just the ideal place to hang out till the traffic settles down.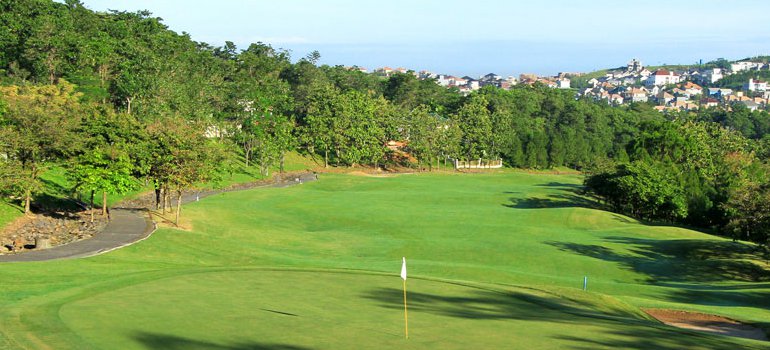 "Golfing Haven in Jakarta Centre" is the best way to describe the National Senayan, even though the experience goes way beyond golfing whether it is day or night. A must do for any golfer visiting for business or planning a golf holiday in Jakarta.