The Ballantine's Team-Am & Jakarta
Golf in Jakarta must be really good for the Ballantine's Team-Am Golf Challenge to be held there? This was "the" question when the 6th edition of this event was announced in 2015. The answer was loud and clear by the prize dinner function, by the same people who asked the question. "Why go anywhere else next year? We can come back here to Jakarta".  Four days of festivities and three rounds of golf at Royale Jakarta, Imperial and Rancamaya transformed a skeptical lot completely. There was almost unanimous agreement that nothing in Asia that could beat Jakarta for a golf holiday. Funny!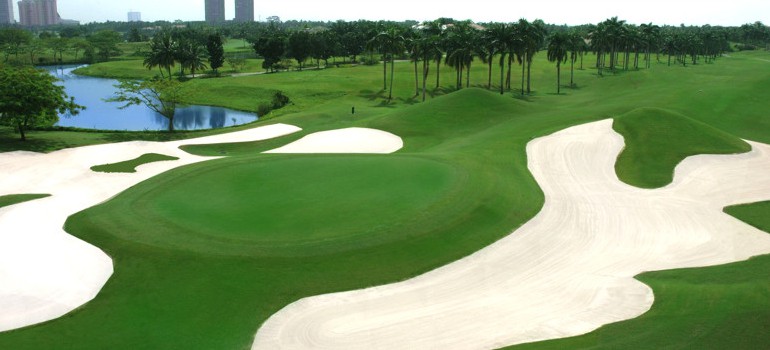 Maybe that's a bit much, but the sentiment is worth a thought. The Ballantine's Team-Am Golf Challenge in 2015 proved that Jakarta was perfectly set up for a leisure golf tournament holiday. It's 2019 now and word on the ground is that it just got better. It's no wonder then that The Ballantine's Team-Am Golf Challenge's 10th edition will also take place here. And yet again, there's plenty in store to make golf in Jakarta a fabulous experience.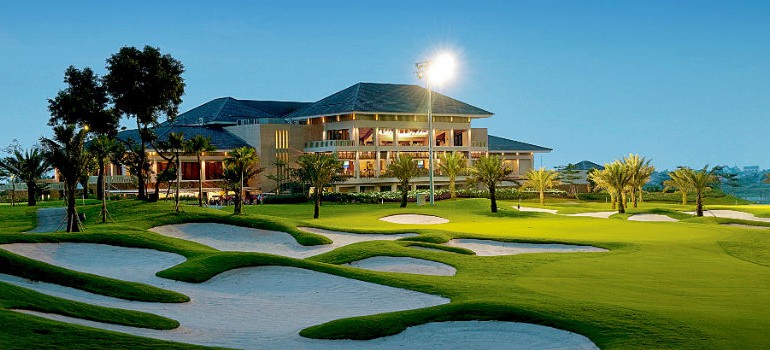 Tournament Golf courses & Competition
All 3 golf courses in Jakarta for this outing are Asian Tour Championship venues. They represent the very best of golf in Jakarta. Of these 3, it's only Royale Jakarta which is being repeated from the previous edition, as it should, rightfully. The other two – Pondok Indah and Pantai Indah Kapuk are new to this event and are first rate. Both are Robert Trent Jones Jr. designs boasting of layouts and conditions that are truly praiseworthy. That said, the golf experience is not just in the layouts of the courses or their playing surfaces. It also includes a shared buggy, an individual lady caddy, on and off course food and beverage and changing rooms.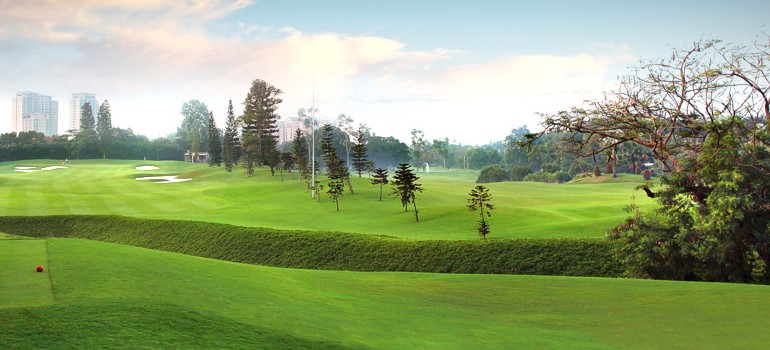 The golf itself witnesses whole hearted participation and competition. There were 58 teams of 3 or 4 golfers in 2015, many of them fighting fiercely for the top honors. The Swingers who have a habit of finishing in the top of the leaderboard, edged out others to prevail then. They will surely be back, fresh from last year's win, but will be first to admit that any team can win. The format requires at least 3 players playing to their handicaps in each round to give their team a chance. But, if you think your team is not strong enough, you can still make it in the individual category.
Off the Course
Off the course, there is plenty to do, as the familiar traveler will inform you with a twinkle in the eye. There are several eating options, within the diversity of Indonesian Cuisine, or even outside of it. But before you head to one of those, a revitalizing massage after golf is exactly the need of the hour. Massage & meal done, it is time to party in Jakarta, which is a playground like no other. The various nightclubs and entertainment complexes spread across the city are perfect complements to a golf holiday in Jakarta. Your own team vehicle and guide will take you anywhere you like and make an evening (or night) of it. Ask your guide about the options and he will dish them out to you
In Conclusion
The Ballantine's Team-Am Golf Challenge is known for the golf, the competition and the camaraderie. It kicks off with a welcome cocktail evening and then heads to the serious golf stuff interspersed with non-serious stuff. The event culminates in the Prize Dinner Evening. This has been the formula for the last nine editions in nine distinct locations in South East Asia. But then, someone was remembered saying – "Why go anywhere else next year? We can come back here to Jakarta." It took 4 years to heed that advice, but better late than never. So, after Manila, Siem Reap and Pattaya, the Ballantine's Team-Am Golf Challenge is back in Jakarta. There may be better places for golf than Jakarta, but very few that can beat a golf holiday in Jakarta.